Stay cute and stylish all summer long with these 30 dresses that won't break your bank! 
There's no better time than now to wear a bright and bold floral print. This timeless dress fits all silhouettes, and is perfect for that sunny day outside.
Who doesn't love t-shirt dresses? Coral is the color pop you need to stand out this summer. Plus, the sleeve ties add a little extra flare.
Pick up this summer halter dress while you can! The shark bite hem is one of a kind, and we can't get enough of this floral print.
Take your outfit from cool to casual with this A-line dress from Mossimo Supply Co. The color pairs great with all skin tones, and the off-the-shoulder sleeves adds a fun and flirty style.
You'll stay chic throughout the heat in this boho style dress. Bonus: It can double as a swimsuit cover up!
Stand out this summer with these bold flower prints for a fun and carefree look. Tiered with a high-low skirt, be ready to shine!
Lightweight chiffon pairs perfect with a breezy summer day out on the town. The side slit runs down the leg, giving a flirty hint of skin!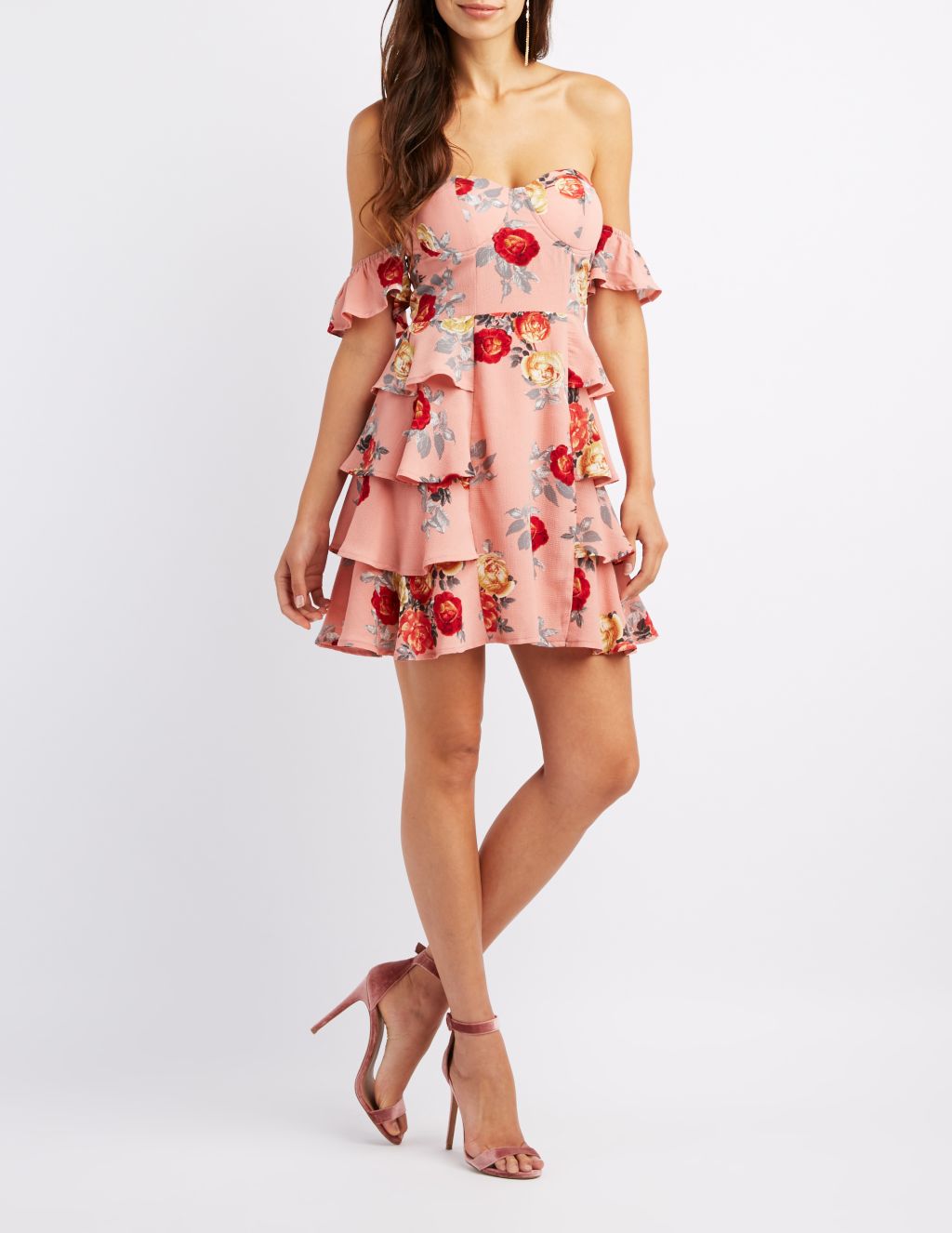 Blossom in this floral printed dress all summer long! The sweetheart neckline and off the shoulder sleeves gives this look a fun edge!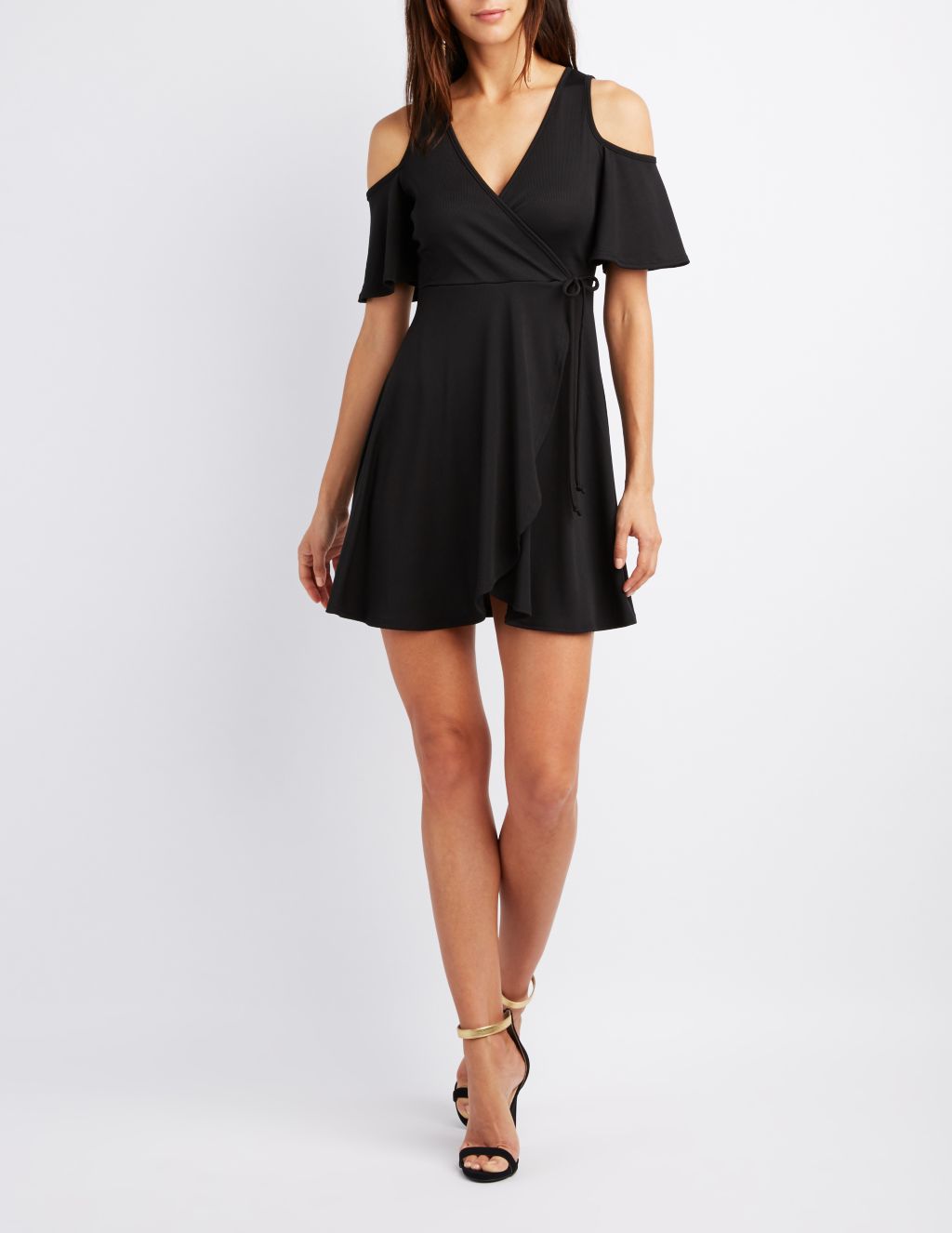 Stay simple and classic in this ribbed cold shoulder wrap dress. A dainty bow sits at the waist to tie this look together.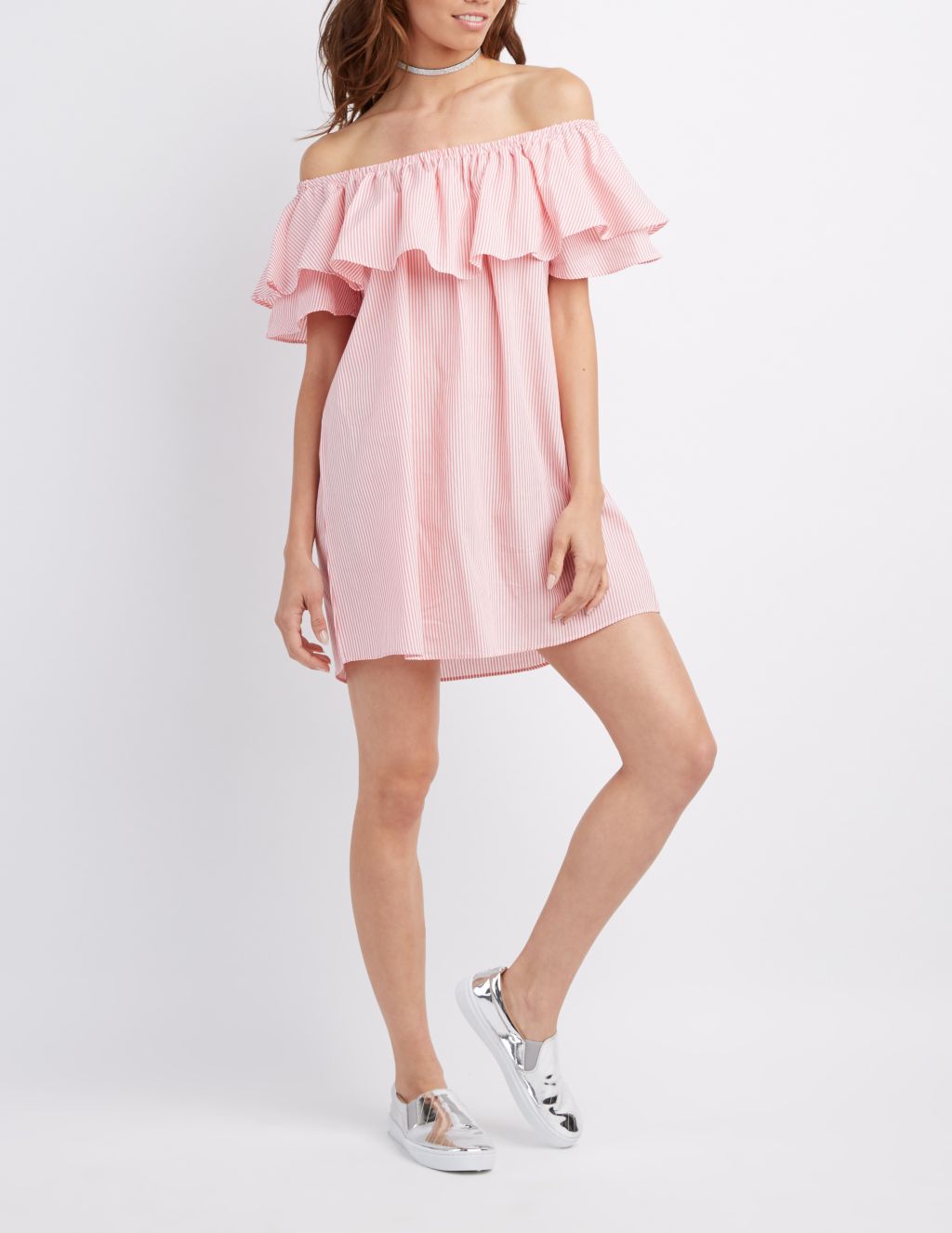 This poplin dress is one of our favorites! The ruffle trim shows off the neckline, while the stripes compliment the silhouette.
The drop stitch side fabric panels in this dress give it a slimming effect, and is so flattering on anyone! It's the perfect blue summer print.
Show off what America is all about in this red, white, and blue spaghetti-strap dress. Perfect for that beach picnic or summer music festival!
All eyes will be on you in this bright Aztec pattern dress. Pair it with wedges and a chunky necklace for a casual daytime look!
Maxi dresses are staple pieces in a summer wardrobe, and this print is one of our faves! The tropical color scheme will have you looking fabulous all summer long.
We are loving the sleeves on this dress! Simple yet elegant, you'll be dressed to impress in this summer coral piece.
Three words. Sunny, light, and effortless. The embroidery tops this dress off, and adds that little extra pop to stand out!
This sleeveless maxi dress pairs perfectly with the on-the-go summer girl. Look fun and flirty in this stunning color!
Say Aloha to this summer paradise dress! Wear it during your vacation get-away, or at your next tiki party. This dress will be a definite crowd pleaser.
A bold tribal print on a maxi dress exerts confidence, and gives you a look that's effortless for any summer occasion. Pairs great with strappy sandals and bangles!
This super soft halter dress makes a flattering choice for summer gatherings. Simple and soft, you'll love how comfortable this dress is.
We love the tie in the back of this dress! Soft baby blue is the perfect color to wear on a night out on the town this summer.
This summer street look is perfect for the edgy girl. The dress shows off your figure, and pairs well with black heels and a bold lip!
Brighten your summer wardrobe up in this smocked, short-sleeve dress. Wear it casual, or for the more dressy occasions!
The color on this dress is vibrant, and compliments any skin tone. The straps are even detachable, so there's many ways to wear this versatile look!
With just the right wedges, this dress will have head-to-toe style-completion. This beautiful maxi dress is paired great with a statement necklace, or even a shrug for this chilly summer nights.
This summer ruffle maxi dress is simple enough to wear for any occasion. The shoulders gives the dress an extra pop while showing off your curves.
A fun medallion print and cut out back detail gives this dress the perfect summer vibe. This dress is a must-have for your warm weather collection.
This striped knit dress is a soon to be favorite with its loose silhouette. Comfort meets style with this summer dress!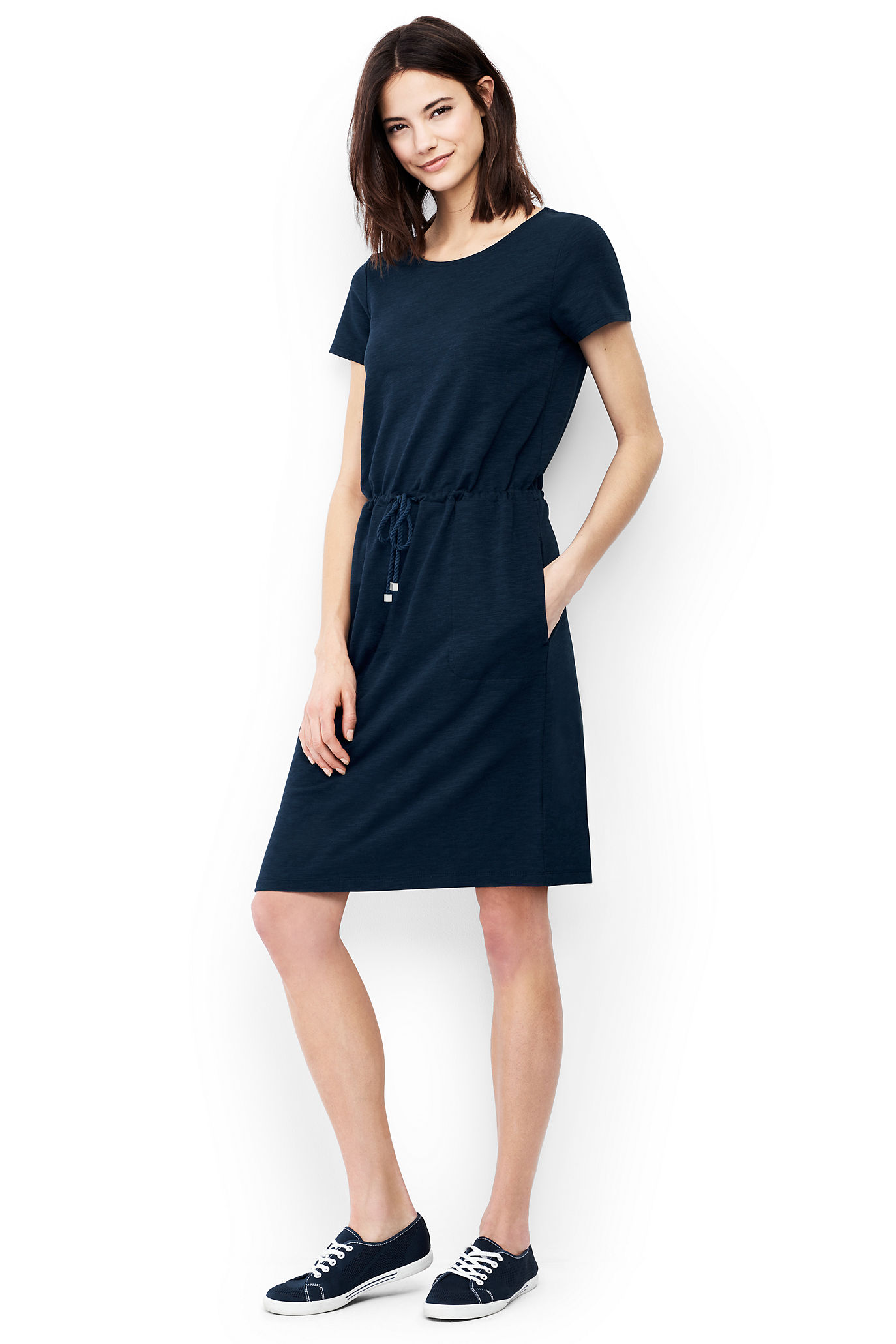 Who doesn't love a dress with pockets? Carry all your essentials by your side, and be ready to explore the city in this relaxed summer dress!
In a fun floral print, this dress looks great for any occasion. It's complete with a zip up detail at the back, and a skater style silhouette to satisfy any look!
---
SHOP THESE 30 DRESSES UNDER $30!