Founded in 1630, Boston is one of the oldest cities in the United States. However, this city holds more than just history. Everyone – from the art fanatic to the sports fan to the shopaholic – will fall in love with New England's metropolitan hub! Here's the scoop on the must-see places to eat and explore in this modern colonial city.
Faneuil Hall
Christened "The Cradle of Liberty" by the founding fathers in 1742, this bustling building holds an assortment of stores and stands. It is located in the heart of downtown Boston. There is never a shortage of things to do at Faneuil Hall, as entertainers and performers are scattered around the premises. For a unique shopping experience, make sure to hit one of the most famous buildings in the country!
4 S. Market St., Boston, MA 02109 // Website
Fenway Park
Home of the world-famous Boston Red Sox, Fenway Park was visited by over three million people in 2016! Games here are fun and fans are enthusiastic. Even if there isn't a game going on, though, just visiting this famous baseball park is a treat. Make sure to stop and snap a photo with the Green Monster, the nickname given to the 37-foot-tall left field wall.
4 Yawkey Way Ext, Boston, MA 02215 // Website
Museum of Fine Arts
This museum holds over 450,000 works of art by famous artists such as Monet and Van Gogh. Exhibitions of modern art are also swapped out seasonally. It is the fourth largest museum in the country, and a must-see for art fans. Admission is $25 for adults, $23 for seniors and students, and free for children under 6.
465 Huntington Ave, Boston, MA 02115 // Website

Harvard Square
This bustling block is the hub of college life in Cambridge. Harvard is consistently ranked the best university in the United States, and there is no better place to observe life at Harvard than at Harvard Square! At the intersection of Massachusetts Avenue, Brattle Street, and John F. Kennedy Street, Harvard Square is also a great place to shop, with stores like Urban Outfitters, Gap, and even the Harvard Bookstore. There are a few metro stops in the area, too, so getting there is never a problem.
Brattle St, Cambridge, MA 02138 // Website
New England Aquarium
Located at the edge of the harbor, this famous aquarium is a must-see. It is home to sharks, penguins, and thousands of fish. It also has an astounding 200,000 gallon coral reef exhibit and a four story Giant Ocean tank! The aquarium hosts daily whale watching tours and has its own IMAX theater.
1 Central Wharf, Boston, MA 02110 // Website
Paul Revere House
Home of the famous revolutionary who is famous for warning, "The British are coming!", the Paul Revere house is an intriguing piece of history not to be overlooked. A new education center has just been built, making for an even better experience. Visitors can even walk the route of Revere's Midnight Ride, ending in the point where he was captured! Admission is $5 for adults and $1 for children.
19 North Square, Boston, MA 02113 // Website
John F. Kennedy Presidential Library
This library is the primary museum honoring the 35th President. It has exhibits on his election and office, as well as personal life and political ideals. The library also houses a collection of the works of Ernest Hemingway, the largest in the world. Exhibits vary often, so there's always something new to see!
Columbia Point, Boston, MA 02125 // Website
Doyle's Cafe
Once a small Irish pub, Doyle's is an essential dining location when in Boston. This charming bar hosts a St. Patrick's Day celebration annually. If you're looking for a casual, cozy place to eat, this is it. Doyle's Cafe serves everything from burgers to pizza, and is open until midnight every day.
3484 Washington St, Jamaica Plain, MA 02130 // Website
Massachusetts Institute of Technology
One of the most prestigious universities in the country, MIT is not something you want to miss while in Boston. A quick trip across the Charles River will lead you to Cambridge, where you will experience a college town like no other. Innovation surrounds MIT, and some of the nation's future leaders may pass you as you walk down the street! Make sure to check out the beautiful buildings and museums on campus.
77 Massachusetts Ave, Cambridge, MA 02139 // Website
Clover Food Lab
While in Cambridge, make time to stop by Clover, a "fast food" chain founded by MIT student Ayr Muir. This delicious restaurant serves healthy, delicious food, and produces no waste – everything is compostable! They are famous for their chickpea fritter sandwich. There are a few locations all over Boston, so make sure to check it out, even if you aren't in Cambridge!
355 Main St, Cambridge, MA 02142 // Website
Franklin Park Zoo
This zoo holds every animal imaginable, from hippos to giraffes to sloths! With all the different exhibits, everyone will find something they love about the zoo. The 72 acres hold animals as well as rides, a playground, and an aviary. Admission is $19.95 for adults and $13.95 for children 2-12.
1 Franklin Park Rd, Boston, MA 02121 // Website
Downtown Crossing
In the middle of Downtown, this shopping area has everything you could ever need in one convenient location. Whether you are looking for groceries, apparel, fitness centers, or electronics, you will be pleasantly surprised by Downtown Crossing. It is also located at a major metro stop, so transportation is taken care of. With over 400 retailers, you will find what you're looking for at this shopping hub.
Intersection of Winter, Summer, and Washington St., Boston, MA 02108// Website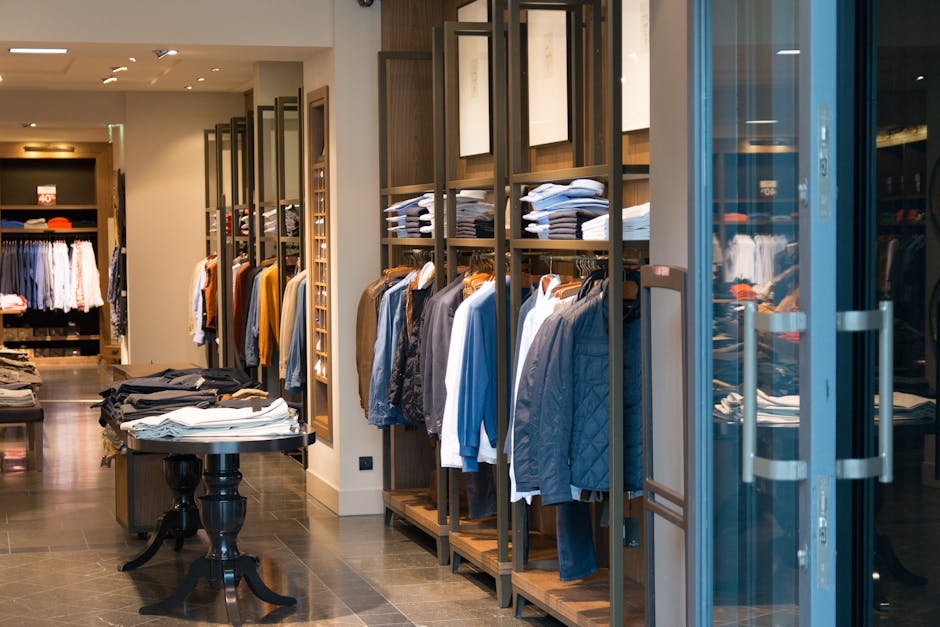 Mike's Pastry
This iconic bakery was founded in 1946 and continues its reign as one of the best cannoli stops in Boston. Located in the North End, Mike's Pastry is famous for their homemade treats. This bakery is a regular stop for locals and tourists alike. When in Little Italy, don't forget to indulge in a sweet pastry from Mike's!
300 Hanover St, Boston, MA 02113 // Website
Boston Light
Located on the corner of Brewster Island, this charming lighthouse is definitely a destination you have to hit. Built in 1776, the Boston Light is 89 feet tall and has a spectacular view of the harbor. Tours of the lighthouse and Brewster Island are available from the Rose Kennedy Greenway on weekends. Don't miss the chance to visit America's oldest lighthouse!
Little Brewster Island, Boston, MA // Website
Public Garden
This is a beautiful park located at the heart of the city. It is 24 acres, and is right next to Boston Common. Visitors can take swan boats on the pond or enjoy the shade of the many weeping willows. When in need of a relaxing place to think or a picnic spot with the family, make sure to visit this lovely area!
4 Charles St, Boston, MA 02116 // Website
Duck Tours
Looking for a way to see it all with only one ticket? Duck tours are a boat and a bus wrapped up in one! Narrated by Boston experts, you will learn about the history of the city and what makes it special. Ending in a splash, the bus transforms into a boat and takes you on a beautiful trip down the Charles River.
4 Copley Pl #4155, Boston, MA 02116 // Website
Modern Pastry
This beautiful bakery will satisfy your sweet tooth! With everything from biscotti to pie, everyone will find something to savor. This charming Italian bakery is family-run, and their desserts are to-die-for. Make sure to stop by when you're in the area – you won't regret it.
257 Hanover St, Boston, MA 02113 // Website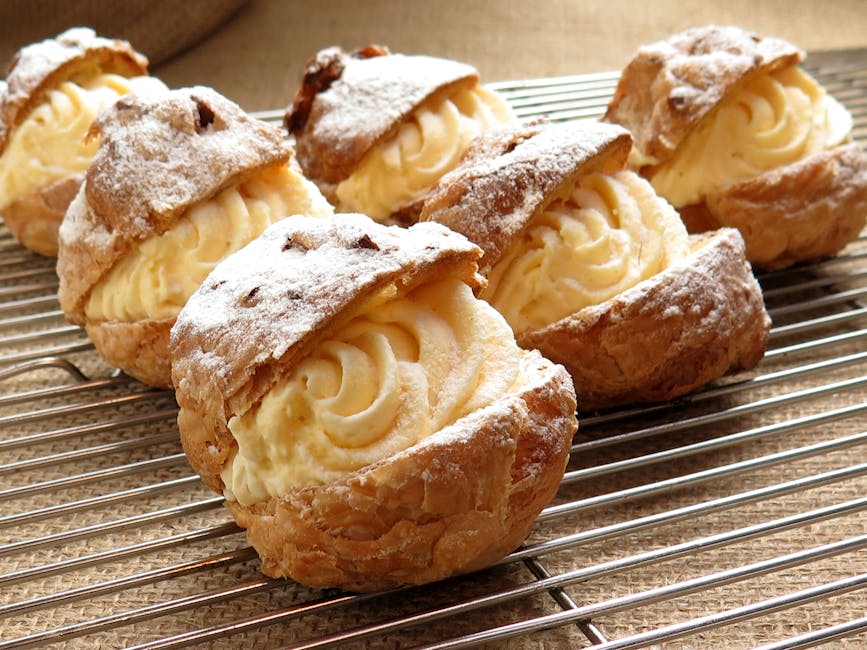 Top of the Hub
This restaurant has it all – a breathtaking view of the city AND delicious food. Enjoy your award-winning meal from the 52nd floor of one of the tallest buildings in the city. Located at the top of the Prudential Tower, you can enjoy live jazz music while you eat. Enjoying a view of the city never felt so peaceful.
Prudential Tower, 800 Boylston St, Boston, MA 02199 // Website
South Street Diner
Anyone can feel at home at this retro diner. Open 24 hours, this restaurant is enjoyed by tourists and locals alike. Order a burger or shake, or treat yourself to breakfast at any hour of the day. You won't want to miss this classic American joint.
178 Kneeland St, Boston, MA 02111 // Website
Harborwalk
This beautiful path borders the entire harbor. Feel free to stroll along as much of it as you like. Parts are currently being renovated, but when completed, the entire path will be 47 miles! This is the perfect way to see beautiful Boston on foot.
Boston Harbor // Website
Trinity Church
This church is almost 300 years old! Located in the Back Bay, the gorgeous Romanesque architecture is not something you'll want to miss. The congregation is made up of almost 3,000 households. Services are held Tuesday – Thursday, and six services are held each Sunday, or you can just stop by to take a peek.
206 Clarendon St, Boston, MA 02116 // Website
Revere Beach
Stop by America's first public beach! It faces the Massachusetts Bay, and is one of the best beaches in the area. It is five miles north of Boston, so it would be a great place to take a day trip. With centuries of history, this gorgeous beach is a great way to enjoy the water!
350 Revere Beach Blvd, Boston, MA 02151 // 
Website
Harvard Museum of Natural History
Established in 1998, this museum sits on the campus of one of the most prestigious institutions in the country. The exhibits highlight the history of animals, plants, and geology in the area. Since it's in a research institution, new information is always arising, making the museum an exciting place to learn. With over 250,000 annual visitors, the museum is a wonderful place to explore.
26 Oxford St, Cambridge, MA 02138 // Website
Old State House
Meetings were held in this building that helped form our country. Here, you can learn about the American Revolution. The State House functions as a museum, holding many important primary source documents. You won't want to turn down the opportunity to experience such a landmark in history.
206 Washington St, Boston, MA 02109 // Website
Charles Street
Many influential figures lived on Charles Street, including Edgar Allen Poe. Stroll along this picturesque road and get a real feel for Boston. The street begins at Leverett Circle and ends at the Theater District. Boutiques and one-of-a-kind stores line this street, so make sure to stop by!
Charles Street, Boston, MA

Amrheins Restaurant
This restaurant puts an Italian twist on classic American cuisine. It has an 1800s bar and a pub vibe. Their friendly staff will make you immediately feel at home. If you're looking for great service and delicious food, make sure you hit this restaurant!
80 W Broadway, South Boston, MA 02127 // Website
USS Constitiution
Come visit "Ol' Iron Sides"! This boat is the world's oldest commissioned naval vessel afloat. Named by George Washington, she floats in the Boston Harbor. The ship also has a museum nearby, and is often open to the public to explore.
Building 22, Charlestown Navy Yard, Charlestown, MA 02129 // Website
Institute of Contemporary Art
This modern art museum is one of the most impressive in the country. It is a beautiful building, holding an expansive collection. The museum focuses on providing a unique learning opportunity. Exhibitions change often, so there's always something new to see!
25 Harbor Shore Drive, Boston, MA 02210 // Website
Sam LaGrassa's
Looking for a great sandwich? Make sure to hit this classic restaurant! This place is only open for lunch during the week, so it's perfect for a quick bite midday. It's family-run, and serves American food.
44 Province St, Boston, MA 02108 // Website
Granary Burying Ground
This cemetery was founded in 1660! It is home to the graves of Samuel Adams, Paul Revere, and John Hancock. Along with being the home of famous revolutionaries, it is also Boston's third-oldest cemetery. Stop by to pay respects to some of the most famous Americans in history.
Tremont St, Boston, MA 02108 // Website
Marliave
This adorable restaurant was founded by a French immigrant. It now serves new French and Italian cuisine. Marliave is the oldest chef-owned restaurant in Boston! Stop by for oyster specialties or cocktails.
10 Bosworth St, Boston, MA 02108 // Website
Rose Fitzgerald Kennedy Greenway
This beautiful garden is situated on top of a highway tunnel. It is perfect for enjoying nice weather, and is located in the center of the city. The park is taken care of a conservancy that ensures it is well taken care of. It has plenty to do, including seven water features and food trucks.
Atlantic Ave & High St, Boston, MA 02110 // Website
L Street Tavern
This bar was made famous by the movie "Good Will Hunting". It serves beer and cocktails. Locals frequent this bar, and tourists often visit to catch a glimpse of where Robin Williams and Matt Damon sat. Take a load off and come enjoy the comfortable atmosphere and great drinks.
658 E 8th St, Boston, MA 02127 // Website
Freedom Trail
This walk is a must-do while in the city. The iconic path takes you through various historic locations in Boston. In 2.5 miles, you will see famous spots like King's Chapel and Faneuil Hall. Stop by parts of the trail, or walk the entire path and visit all 16 sites.
Boston, MA // Website
Sports Museum
This museum was made for sports fans! Come take a tour or explore by yourself. Learn about sports legends and check out pieces of history like pieces of the old Boston Garden. Admission is $12 for adults and $10 for children and seniors.
100 Legends Way, Boston, MA 02114 // Website
John Hancock Tower
Have you ever seen a 790-foot high building? Come check out the tallest building in Boston and see for yourself! Known as the Hancock, this skyscraper was completed in 1976. It's reflective windows will leave you staring in awe of the massive structure.
200 Clarendon St, Boston, MA 02116
Old South Meeting House
This Congregational Church has been standing since 1729. It has functioned as an important colonial landmark ever since. Exhibits teach visitors about the history of the building and the city. Home of the Boston Tea Party, the Meeting House is a crucial piece of American History.
310 Washington St, Boston, MA 02108 // Website
Abe & Louie's
This steakhouse serves some of the best food in the city. It is an upscale establishment, founded in 1965. Ever since, the restaurant has specialized in quality cuisine. If you're looking to indulge in exquisite food and drink, Abe & Louie's is a must.
793 Boylston St, Boston, MA 02116 // Website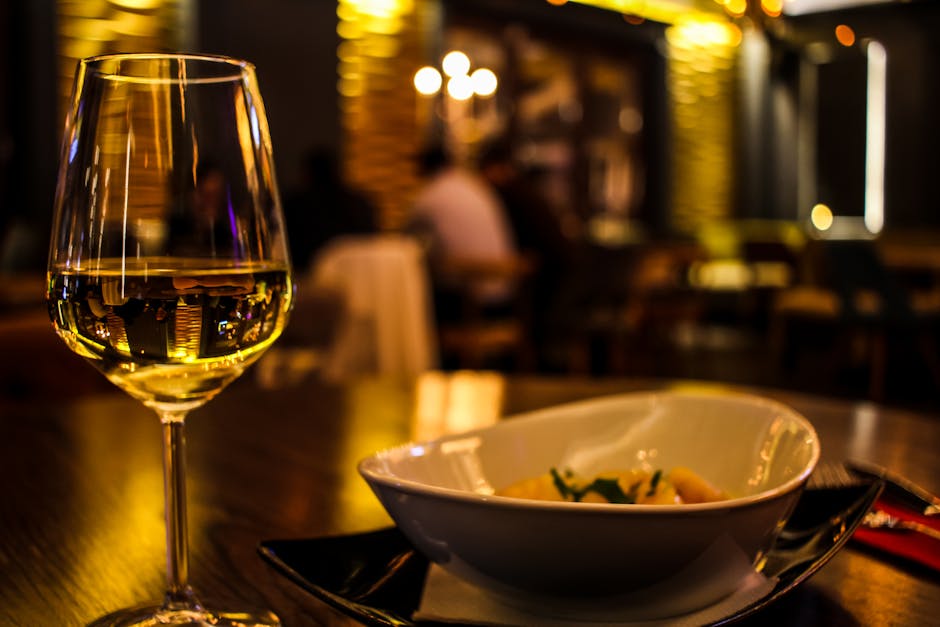 Prudential Center
With over 75 stores, you will definitely find what you're looking for here. This is one of the biggest malls in the area. Have fun exploring the various shops, and when you get hungry, you can stop by one of the many restaurants in the mall. It is located at the base of the Prudential Tower, so the convenient location will allow you to make time to shop no matter where you are.
800 Boylston St, Boston, MA 02199 // Website
Ye Olde Union Oyster House
Visit Boston's oldest restaurant! It is located on the Freedom Trail, near the aquarium and Little Italy. This restaurant specializes in chowder and other seafood. The fresh shellfish is sure to satisfy everyone!
41 Union St, Boston, MA 02108 // Website
Newbury Street
This famous street runs from Boston Public Garden to Brookline Avenue. It is a necessary shopping stop, home to hundreds of stores. Find stores to meet your every need, with everything from Dolce & Gabbana to Forever 21. Eight blocks of shopping and exploring await!
Boston, MA // Website
Boston Harbor Islands
This national and state park is a wonderful way to see the more natural side of Boston. Ferry trips are available to over seven islands. Hiking and camping are possible from many of the islands. Beautiful beaches and forests are also situated on the islands, making for a lovely day trip from the city.
Boston, MA // Website
Copley Square
This public square is a famous spot in the Back Bay. Views of churches and the library are easily seen from here. There are also a few very nice hotels outside the square, including a Fairmont Hotel. Across from the John Hancock Tower, Copley Square is a classic Boston landmark.
Boston, MA 02116
Shojo Boston
This trendy restaurant is located in Boston's Chinatown. It serves modern Asian cuisine. It also has a bar with unusual cocktails. If you're looking for something new, this avant-garde establishment will hit the spot.
Harbor Cruise
In the mood for a relaxing ride around the harbor? Sit back and watch the harbor float by on this ferry. You will learn about Boston from a local as you enjoy the picturesque view. Whale watching trips are also available.
1 Long Wharf, Boston, MA 02110 // Website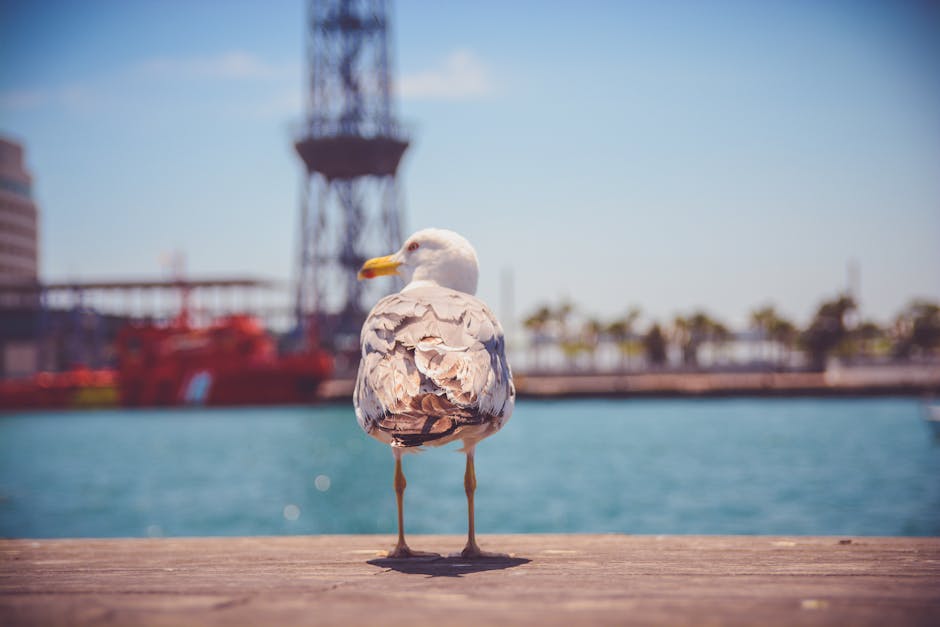 Children's Museum
Looking for a fun place to take the kids? This engaging museum is so fun, they won't even notice how much they're learning! Interactive exhibits will keep everyone busy for hours. Admission is $12.
308 Congress St, Boston, MA 02210 // Website
Boston Common
This park is situated in downtown Boston. It is the home to the famous story "Make Way for Ducklings", and even has a series of states dedicated to the book. It is the oldest city park in the country. Conveniently located on the Freedom Trail, the park is a great place to take a break and enjoy the scenery.
139 Tremont St, Boston, MA 02111 // Website
Legal Seafoods
This restaurant is located right on the harbor, ensuring only the freshest seafood. It is a famous tourist location, and for a reason. The delicious fish comes with a beautiful view of the harbor. Although there are multiple locations across the East Coast, the most famous is located at Long Wharf.
255 State St, Boston, MA 02109 // Website
Skywalk Observatory
This vantage point lets you see the entire city! Observe everything, and get the best view in Boston. Audio tours are also available. Located in the Prudential Center, the observatory is in the center of the city, and is a great stop that is well worth the trip up the elevator.
800 Boylston St, Boston, MA 02199 // Website
Arnold Arboretum
This garden, run by Harvard, is a science and botanical hub. It offers chances to learn about plants and wildlife. Learn about ecosystems and horticulture through the many educational opportunities offered. Admission is free, but donations are appreciated.
125 Arborway, Boston, MA 02130 // Website
Cheers Bar
Fan of the 80's show Cheers? Make sure to stop by the original bar from the show! Boston is home to both a replica bar, located near Faneuil Hall, and the original bar, located in Beacon Hill. Both are working bars, so order a drink and feel like you're living in the show!
84 Beacon St, Boston, MA 02108 // Website
---
We hope you loved learning the scoop on Boston! Have fun hitting all these fabulous destinations the next time you're in the area.
Make sure to check out the rest of our "51 Scoops" series!