Want to see what it really feels like to be a mile high? Denver is a rapidly growing metropolis, and is quickly becoming a wonderful destination for tourists. With everything from shopping to skiing, this progressive city will not disappoint. Here's the scoop on the best things to do while visiting the Mile-High City.
Golden Gate Canyon State Park
Just 30 minutes west of downtown, this park is chock-full of hiking trails. One of the most beautiful is Mountain Lion Trail. This 6.7 mile loop winds through fields of wildflowers and pine forests. It can be taken all the way around, or partially; either way, you will be in awe.
92 Crawford Gulch Rd, Golden, CO 80403 // Website
Little Man Ice Cream
We bet you've never eaten ice cream in a giant cream can before! This quirky shop is situated inside a 28-foot tall cylinder. Visit and grab some of the best ice cream in the state. This friendly neighborhood store will provide the best service and homemade ice cream you've had since you were a kid.
2620 16th St, Denver, CO 80211 // Website
El Five
This joint serves some of the best tapas around, all enjoyed over an incredible view. The Mediterranean menu boasts delicious platters to share. With a gorgeous patio, you can relish your food while observing the Denver skyline. This cosmopolitan restaurant is a certain hit while in the city.
2930 Umatilla, Fifth Floor, Denver, CO 80211 // Website
Denver Zoo
These 80 acres of animal paradise will please guests of all ages. The zoo exhibits everything from flamingos to lemurs. Special events are available daily, like penguin feeding or elephant shows. Admission is $17 for adults and $12 for children.
2300 Steele St, Denver, CO 80205 // Website
Wooden Spoon Bakery & Cafe
This cozy bakery will make you feel right at home. Family-owned, Wooden Spoon aims to please their customers' tastebuds with every bite. They specialize in pastries and coffee, and also offer delicious breakfast and lunch sandwiches. Each baked good is made daily, so stop by for a quick treat.
2418 W 32nd Ave, Denver, CO 80211 // Website
Colorado State Capitol
This stunning building will take your breath away. Built in 1894, it is the home to the Colorado General Assembly. Visitors are free to wander around the massive edifice during open hours. During the spring, the gardens are especially gorgeous, and tulips and pansies bloom everywhere.
200 E Colfax Ave, Denver, CO 80203 // Website
Wings Over the Rockies
This Air & Space Museum is a must-see. It offers a wide variety of exhibits, ranging from multiple planes to real astronaut suits. There are also two flight simulators. The museum has rotating exhibits, so there will never be a dull moment, even if you've visited a thousand times.
7711 E Academy Blvd #1, Denver, CO 80230 // Website
5 Green Boxes
This eccentric store has two locations. The "Big Store" specializes in furniture and home accessories, while the "Small Store" offers jewelry and the like. These fun stores are filled to the brim with treasures. Make sure to stop by, we guarantee you'll be browsing for hours.
1570 S Pearl St, Denver, CO 80210 // Website
Black American West Museum
This museum was once a Victorian home. Today, it serves as an educational center specializing in the history of African-Americans in the West. The building was once home to Dr. Justina Ford, the first female African-American doctor in the city. The museum is an excellent place to learn about the history of this specific group of people, and provides excellent exhibits to dig deeper into Denver's history.
3091 California St, Denver, CO 80205 // Website
Hashtag
This lively restaurant will serve you one of the best breakfasts you've ever had! Enjoy your eggs and toast with a refreshing breakfast cocktail. Adults and kids alike will love the fun atmosphere. With everything from burritos to huckleberry hot cakes, Hashtag is definitely a restaurant on the rise.
10155 E 29th Dr #120, Denver, CO 80238 // Website
Arapahoe Basin
On the lookout for some fresh powder? Make sure to hit Arapahoe Basin, a ski and snowboard resort just an hour away from Denver! Ski and snowboard lessons are available for people of all ages and skill levels. In the summer, the resort offers a variety of fun outdoor activities for families.
28194 US-6, Keystone, CO 80435 // Website
Coors Field
This baseball park is in the center of downtown Denver. Home to the Colorado Rockies, it's a great stop to watch an evening game. The Rooftop is a newly renovated viewing area with a bar and party spaces. Tickets to a game can be as cheap as $4, so stop by for an affordable and fun night!
Brider
In the mood for a classic home-cooked meal? Brider serves some of the best American food in the city. Take a seat in this modern restaurant and enjoy meat roasted to perfection along with fresh cocktails and craft beer. Show up for happy hour between 3 and 6 p.m. to score $3.50 beers and $2 slices of pizza!
1644 Platte St, Denver, CO 80202 // Website
Blackhawk
This tiny mountain town is a great place to escape for a day or two! You will be charmed by the classic small-town feel set in the breathtaking mountains. Blackhawk is full of casinos and hotels, so it's a great trip away from the city for a little while. The drive is less than an hour, and there is a great public bus service for those without cars.
Blackhawk, Colorado // Website
GetMyBoat
For those of us looking for a relaxing day on the lake, GetMyBoat is a great option. This boat rental company is #1 in the country. Rentals are available, with a wide range of prices and options. Everything from speed boats to kayaks are here, so make sure to check it out!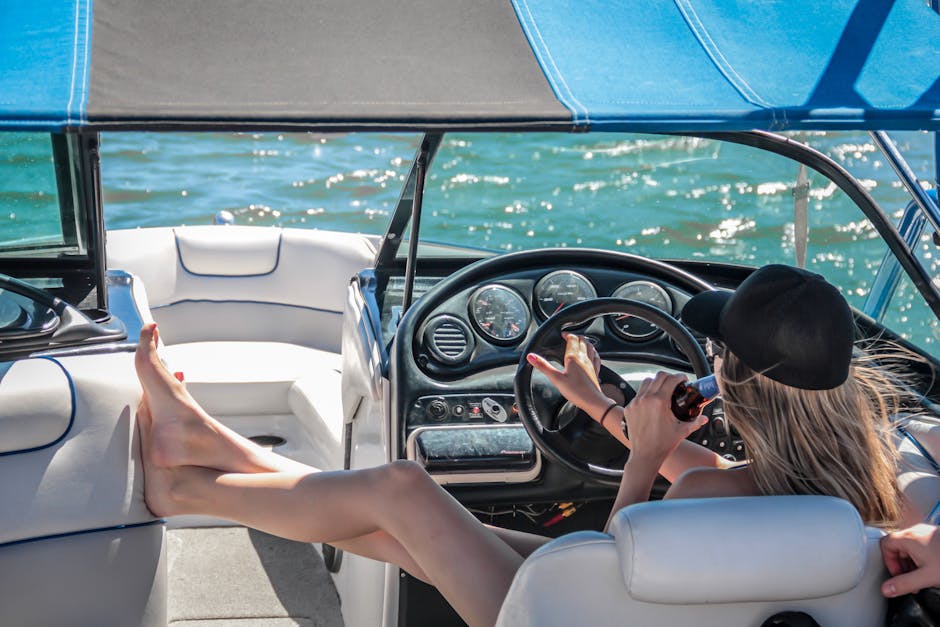 Larimer Square
This historic block has been transformed into a modern-day shopping hub. Check out an array of distinct stores and restaurants. At night, choose from seven different clubs and bars! Whether you're looking to shop, eat, or party, Larimer Square is a wonderful place to get a feel for downtown Denver.
1430 Larimer St, Denver, CO 80202 // Website
Kirkland Museum of Fine & Decorative Art
This interior design museum is one of the best in the country! It exhibits the history of American furniture, and is constantly adding new displays. The museum follows unusual techniques to display their collections. One of the best places to see American and international decorative art, this museum is a captivating stop for those interested in fine art.
Bannock St & W 12th Ave, Denver, CO 80204 // Website
Denver Firefighter's Museum
For those of us who always dreamed of being a firefighter, this museum is a must-see. Focusing on the history of firefighting in Denver, the museum is housed in the original firehouse number 1. Exhibits display classic firefighting tools and art centered around the profession. Admission is $7 for adults and $5 for children, and tours are available upon reservation.
1326 Tremont Pl, Denver, CO 80204 // Website
Echo Mountain
This fabulous ski and snowboard resort is located only 50 minutes outside of Denver! With a focus on quality, this resort will provide an unforgettable experience. Season passes and day passes are available at great rates, and kids 5 and under ride free! If you love to shred through powder, make sure you hit the closest ski resort to downtown Denver!
19285 CO-103, Idaho Springs, CO 80452 // Website
Kachina
Stop by Kachina for the best fry bread tacos in Denver! This grill serves delicious southwestern food, putting a twist on native textures and tastes. Focusing on a respect for nature, Kachina produces as little waste as possible. To provide an authentic taste, they partner with local Native American groups, making food like nothing you've ever tried before!
1890 Wazee St., Denver, CO 80202 // Website
History Colorado Center
Interested in the center of the Centennial State? Check out the number one educational center on the history of Colorado! Exhibits are constantly changing, but are all aimed to promote knowledge on this great state! Admission is $12 for adults and $8 for kids.
1200 N Broadway, Denver, CO 80203 // Website
Glamping Hub
Are you a fan of nature but not a fan of the hassle that goes along with camping? Check out this website, which helps you find rental cabins in beautiful locations! Colorado is filled to the brim with beautiful lodges. Make sure to check it out and find the perfect lodge to stay in near Denver!

National Ice Core Lab
This hidden research lab functions as the primary repository for ice samples from Antarctica. With over 10 miles of ice sheets, research is done on the past, present, and future of the southernmost continent. Studies on Greenland and Antarctica are constantly being led here. Schedule a tour in advance to check it out!
Denver, CO 80225 // Website
Denver Botanic Gardens
This garden is 24 acres of gorgeous plants in the center of the city. Gardens exhibit the botany of different regions of the world. Some of the most popular include the Oak Grove and the Monet Pool. Admission is $12.50 for adults and $9 for kids.
1007 York Street Denver, CO 80206 // 
Website
Barr Lake State Park
This 2,715 acre state park has more trails than you can count. Archery, hunting, hiking, fishing, and boating are just a few of the many activities that are available here. Some of the species that call this park home are coyotes, deer, and bald eagles. A day pass is just $7, so make a stop here, you won't regret it!
13401 Picadilly Rd, Brighton, CO 80603 // Website
16th Street Mall
This mall is one of the best shopping destinations in Denver. Stop by to spend an hour or the day people watching, shopping, grabbing a bite, or catching a movie. At night, horse-drawn carriages drive up and down the promenade. With over 40 places to eat, you won't want to pass up a trip to 16th Street Mall.
1001 16th St, Denver, CO 80265 // Website
Clear Creek Rafting
This adventure company offers a great way to experience the thrill the outdoors offers. They offer two trips a day during the spring and summer. Trips range from beginner to advanced, and there are plenty of options for families. 30 minutes outside of Denver, a trip down Clear Creek is not something you want to pass up.
350 Whitewater Rd, Idaho Springs, CO 80452 // Website
Kid & Coe
Here's an easy option to make a family vacation perfect for everyone! This website offers family-friendly houses in any location, but Denver is an especially great place to choose from. With houses in all areas of the city, everyone will be able to find an affordable and convenient option. Check out this website to start planning your next trip to Denver!
Denver Art Museum
With over 70,000 works of art, this museum will keep you busy for days. Check out some of their awesome exhibitions, like one focused on animals in art. Tours are available, and there are constantly events and visiting artists. Admission is $10 for adults and free for kids under 18.
100 W 14th Ave Pkwy, Denver, CO 80204 // Website
Great Divide
This brewery is a great way to give back to the community. The Tap Room donates almost $100,000 every year to programs that help the homeless. With seasonal, year-round, and barrel-aged beer, everyone will find a brew to fall in love with. Stop by to enjoy a cold drink and a great atmosphere.
2201 Arapahoe St, Denver, CO 80205 // Website
Eldora Mountain
This resort has some of the best snow in the state. With lots of restaurants and a Nordic Center, Eldora offers more than just skiing and snowboarding. Lessons and equipment rentals are also offered. Make time to stop by this beautiful mountain resort, you won't regret it!
2861 Eldora Ski Rd #140,, Nederland, CO 80466 // Website
Downtown Aquarium
This aquarium is home to over 500 species! It features breathtaking exhibits that highlight the life in different regions of the world. With shopping, a full-service restaurant, and a stingray petting zoo, everyone is sure to have a blast at this awesome aquarium. Admission is $20.50 for adults and $14.50 for kids.
700 Water St, Denver, CO 80211 // Website
Rocky Mountain Arsenal National Wildlife Refuge
Come check out this beautiful natural area near Denver! Take a drive around a scenic 11-mile loop and see coyotes, bison, and more! Or, if you're feeling like getting active, take one of the many hikes on the refuge. Whatever you're in the mood for, this gorgeous park is sure to meet your needs!
6550 Gateway Rd, Commerce City, CO 80022 // Website
Elitch Gardens Theme Park
Whether you're looking for a rush of adrenaline or a fun family day, make sure to check out Elitch Gardens. This park has everything from water rides to roller coasters to concerts! Hop on an 100-foot tall ferris wheel or a wild ride with a seveen-story loop. Admission is $40 for adults and $35 for kids when tickets are bought online.
2000 Elitch Cir, Denver, CO 80204 // Website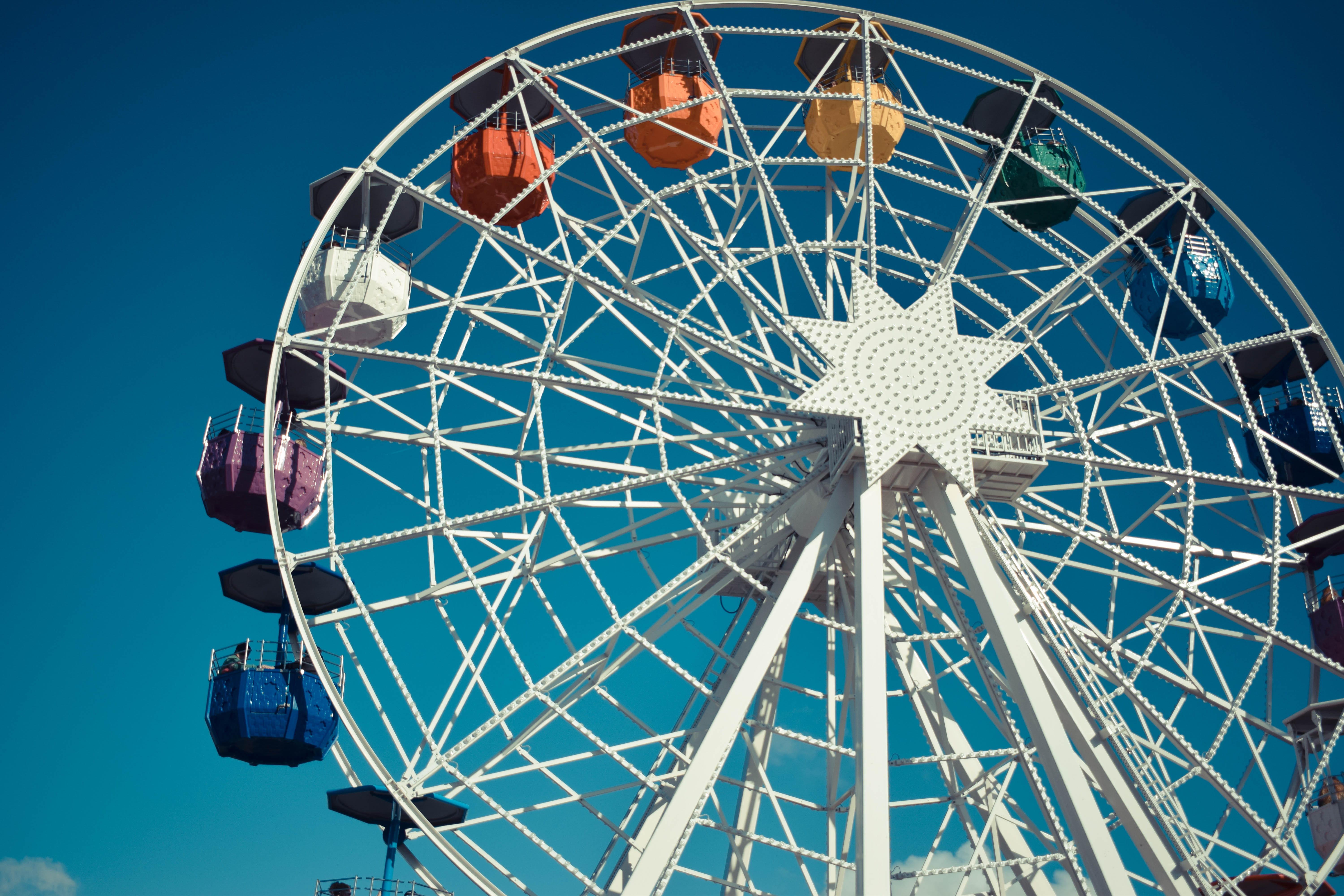 Denver Museum of Nature and Science
This museum has an entire IMAX theater and planetarium! Come learn about everything from health to astronomy. It also offers great learning exhibits for kids, in cluding a hands-on Discovery Zone! Admission is $17 for adults and $12 for kids.
2001 Colorado Blvd, Denver, CO 80205 // Website
Union Station Farmer's Market
If you're looking for fresh fruits and veggies, look no further! This farmer's market draws in vendors from all over Colorado. You'll find whatever you're looking for, from pasta to peanut butter. Stop by between June and October, on Saturdays from 9 am – 2 pm.
1701 Wynkoop St, Denver, CO 80202 // Website
Bubu
This innovative restaurant will satisfy your cravings, while feeding your body fresh, healthy food! Stop by to create a delicious protein bowl! Hand-pick your toppings. All ingredients come from local farms.
1423 Larimer St, Denver, CO 80202 // Website
American Museum of Western Art
This museum is centered around American artists between 1800 and the present. It promotes understanding on art from this time period. With self-guided tours and tours led by a guide, you are sure to learn lots on your visit! Admission is $10 for adults and $7 for children.
1727 Tremont Pl, Denver, CO 80202 // Website
Ophelia's
You don't want to miss this experience! Ophelia's serves up dinner and a show. You're sure to have a blast as you enjoy this eclectic food and listen to live music by local artists. The restaurant serves dinner every night, and a delectable brunch on weekends!
1215 20th St, Denver, CO 80202 // Website
Acorn
This contemporary restaurant serves amazing American small plates. Gaze at the graffitied walls as you relish your meal. Make sure to try some of the one-of-a-kind cocktails from the bar, where they are specially concocted. Acorn is open for lunch Monday-Saturday, and dinner Monday-Sunday.
3350 Brighton Blvd, Denver, CO 80216 // Website
Urban Farmer
This sustainable restaurant is one of the best dining destinations in Denver. Changing seasonally, Urban Farmer is a steakhouse that offers options for everyone. All meat served is raised naturally, so no need to worry about what you're eating! Stop by to treat your tastebuds to a meal you'll never forget.
1659 Wazee St, Denver, CO 80202 // Website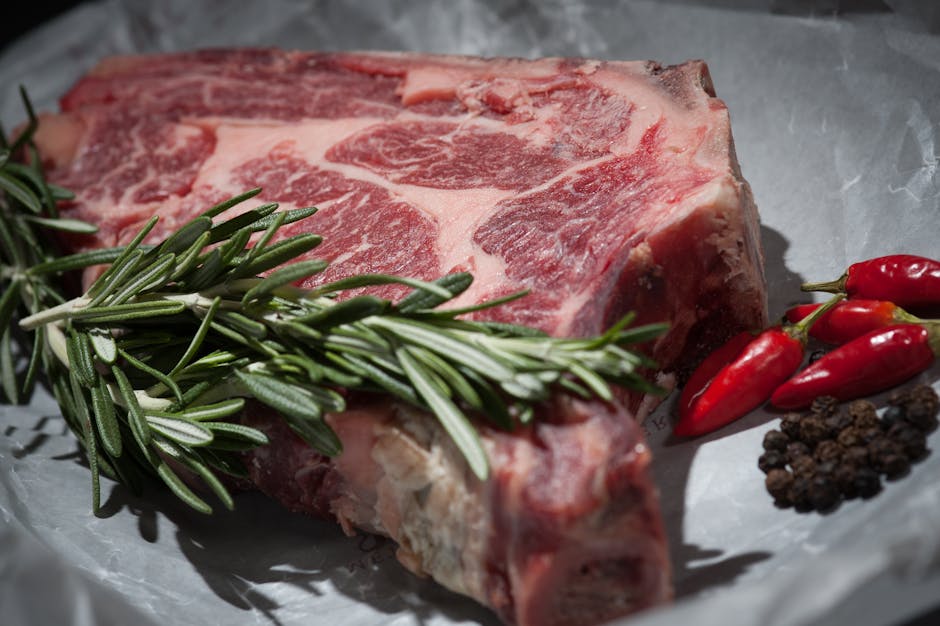 The Tattered Cover
On the lookout for your next novel? Search no more. This quaint bookstore is stuffed with books, so there's no doubt that you will find a title to fall in love with. Settle in and feel free to stick your nose in a book or three.
2526 E Colfax Ave, Denver, CO 80206 // Website
Los Chingones
This restaurant is perfect for the adventurous Mexican food fan. Admire the decorated walls as you chow down. With some of the best Mexican food in the city, Los Chingones offers a variety of salsas, for every taste. You won't want to miss out on this delicious dining experience.
2463 Larimer St, Denver, CO 80205 // Website
Clyfford Still Museum
Get ready to see some truly astounding art! The Clyfford Still museum honors one of the best impressionists in American history. With over 3,000 works of art, the museum can keep you busy for hours. Admission is $10 for adults and free for kids under 18.
1250 Bannock St, Denver, CO 80204 // Website
Tag
This restaurant offers fabulous food and a contemporary vibe! With brick-lined walls and a cozy bar, you'll love the atmosphere in here. The food combines all sorts of cultures to create a completely new taste. Stop by to savor some of the most original food in Denver!
1441 Larimer St, Denver, CO 80202 // Website
Denver Mint
Interested in where your money originates? A lot of it starts out at the Denver Mint! Take a guided tour for free and learn about the history of money production in the U.S.! The museum is open to everyone seven years old and older.
320 West Colfax Avenue, Denver, Colorado 80204 // Website
The Shops at Northfield Stapleton
This shopping center is sure to have anything you're looking for. With everything from JC Penney to Hot Topic, you can spend hours perusing in the stores. Stop by to catch a movie or have dinner. Whether you're looking to eat, exercise, or shop, Northfield Stapleton is a great destination.
8340 Northfield Blvd, Denver, CO 80238 // Website
Cherry Creek State Park
Take a short drive outside of Denver to reach this scenic park. Camping and hiking are only a few of the activities available here. Situated around a huge reservoir, you won't be able to get enough of the view. Catch glimpses of the over 40 species that call Cherry Creek home, including coyotes and beavers.
4201 S Parker Rd, Aurora, CO 80014 // Website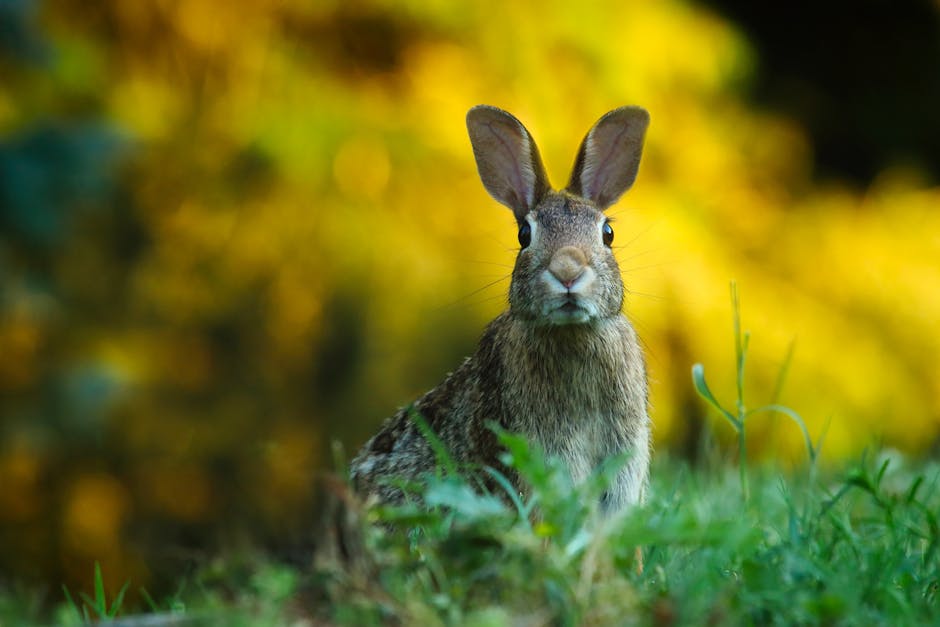 Museum of Contemporary Art Denver
Are you a fan of modern art? If so, this stop is a must-see before leaving Denver. With rotating exhibits, you will never run out of things to see in this intriguing museum. Make sure to check out the events taking place before you stop by, as there are constantly new events being planned!
1485 Delgany St, Denver, CO 80202 // Website
Chatfield State Park
Located 45 minutes outside of the hustle and bustle of Denver, this park is a peaceful destination for nature lovers. Go boating or horseback riding. Camping, biking, and hiking are also great ways to take in the beauty of the park. Make sure to stop by the park's main entrances to grab a trail map before you start your hike!
11500 N Roxborough Park Rd, Littleton, CO 80125 // Website
Red Rocks Amphitheater
You won't want to miss the chance to bask in the beauty of this famous open-air amphitheater. A 10 mile drive west of Denver will get you here. Concerts and performances are just some of the events held in this amazing rock structure. Check the amphitheater's website to see which events are coming up!
18300 W Alameda Pkwy, Morrison, CO 80465 // Website
---
We hope this collection of stops to make in Denver was helpful. Feel free to check them out the next time you're in the Mile High City!
Make sure to check out the rest of our "51 Scoops" series!