The TOMS trend has been everywhere within the past few months- from the shop windows of stores at the local mall or on the pages of your favorite fashion sites. These low maintenance,  lightweight shoes can be used in almost any occasion. Also, with the Fall season just ahead of us, TOMS offers an array of styles like wedges and boots that transcends their classic flat look.
TOMS is a brand with a heart. The company began when it's founder, Blake Mycoskie visited Argentina and realized that the children there were shoeless, which caused a vast array of health problems, and even prevented the village children from getting a proper education. Upon his return to the United States, Mycoskie created TOMS. TOMS is dedicated to its "Buy One, Give One" philosophy- for every pair of shoes bought, a new pair of shoes are given to an Argentinean child.
TOMS also offers Vegan options- meaning there are no animal products involved in the making of the shoe.
1. TOMS Red Canvas Classic Shoes
Perfect for a first date or a day in the city. Take a pair of TOMS Red Canvas Classic shoes ($44, Buy Here) and a belted Sweetheart dress from Forever 21 ($19.80, Buy Here) and accessorize- a pair of black tights (for an edgier look, take an old pair with a run and begin to tear them up!); a red clutch ($10, Buy Here) or maybe a black, fedora-esque hat. Feeling bold? Complete the look with Ravish Me Red lipstick by Revlon.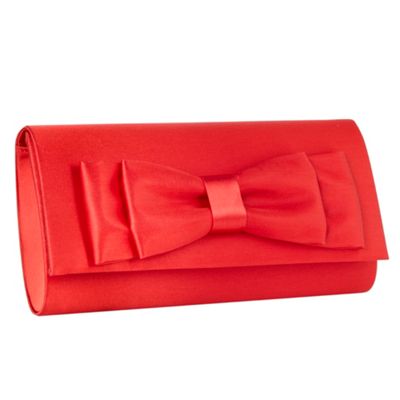 2. TOMS Taupe Desert Wedges
Here's an example of TOMS other styles- and just in time for Fall! These low rise wedges ($89, Buy Here) are perfect with a pair of skinny jeans or a good pair of leggings (Below: 1969 Lightweight Always Skinny Jeans by GAP $29.99, Buy Here) and a cute sweater (Below: Lacy Eiffel Tower from ChicWish.com, $60, Buy Here). Add an over-sized bag to the mix (or a quirky tote bag, perhaps?) and you're set for Autumn.
3. TOMS Tyler Ramsey Hand Painted Natural Women's Classic
This particular style comes from the line entitled "Artist"- and, just looking at this design, it is obvious why. These shoes have a splash of color, and because every design is hand painted, are totally unique. Try pairing this shoe ($68, Buy Here) with a colorful pair of skinny jeans (Below: Peacock Stretch Legacy Skinny Jeans by Rich and Skinny; $78, Buy Here) and a light, easy flowing shirt for summer. Accessorize with a cute, knit beret or a hobo bag (Below: Valentina Hobo by Chocolate, $39.37, Buy Here).