For a lot of us, deciding where to go on date night can be such a difficult decision. No worries, because we've rounded up some of the best places to head to! Whether it's out of the box or a night out on the town, we've got something for everyone! Kansas City locals, grab your sweetheart and head to these perfect date night destinations!
1. Up Down
Up Down is perfect for the couple looking to have some fun! This 90's inspired bar features over 50 games at 25 cents each, as well as a huge selection of beer on tap! Bring out your competitive side and challenge your partner to a game of skee-ball or pinball. Afterwards, head upstairs to their outdoor patio and enjoy their daily specials!
101 Southwest Blvd, KCMO 64108 | Website
2. Top Golf
At Top Golf, you don't have to be a pro to tee off. With addictive games and yummy foods, it's the perfect hangout for a group date or even the little ones. Give it a shot!
10611 Nall Ave, Overland Park, KS 66207 | Website
3. Improv Comedy Club
Laugh until your face hurts at the Improv Comedy Club. Enjoy stand-up comedy with a full dining service and a friendly atmosphere. It's the perfect date night to sit back and share some laughs!
7260 NW 87th St, KCMO 64153 | Website
4. Char Bar
Enjoy delicious smokehouse meats while sipping on some great beer. Char bar features a twist on your school playground with a 10,000 square feet Beer Garden to enjoy all your favorite lawn games. What could be better?
4050 Pennsylvania Ave #150, KCMO 64111 | Website
5. Loose Park
Love is in the air at Loose Park! Discover one of Kansas City's most beautiful urban parks near the Plaza. Make it a relaxing evening and pack a basket and blanket for a picnic. Afterwards, stop by Rose Garden for the picture perfect experience.
5200 Wornall Rd, Kansas City, MO 64112 | Website
6. Art Experience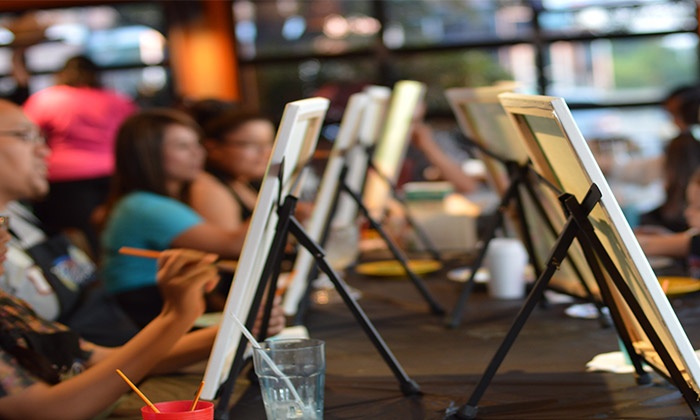 Channel your inner Picasso and BYOB at Art Experience! With daily classes, pick your painting and watch it come to life in this unique experience. Plus you'll have a new decor piece!
1809 McGee St, Kansas City, MO 64108 | Website
7. The Green Lady Lounge
In a city known for jazz, there is no better place to experience the heart of Kansas City than at The Green Lady Lounge. At this iconic jazz club, hear live performances seven days a week- free of a cover charge! Step back in time and bring out your best cocktail dress for this one!
1809 Grand Blvd, Kansas City, MO 64108 | Website
8. Union Station
Looking for adventure? Union Station is the place for you. Drawing tourists all over the world, this historical sight is home to KC Rail Experience, Science City, a live theater, and many more! Check it out for yourself, you won't be disappointed.
30 W Pershing Rd, Kansas City, MO 64108 | Website
9. Kansas City B-cycle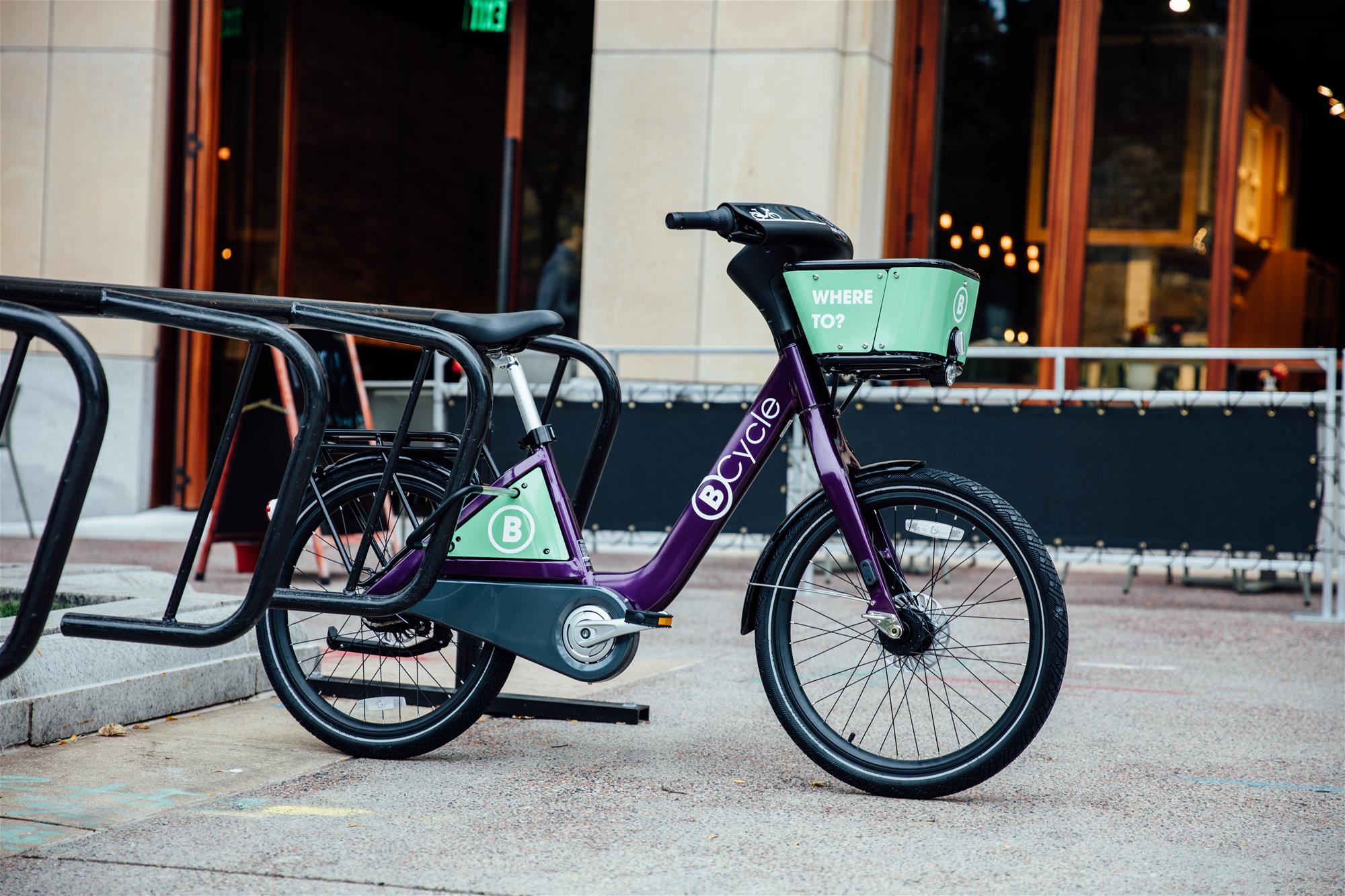 "Take KC by the handlebars" and ride along the streets of the city, a fun and active way to experience everything KC has to offer. With over 30 stations in the area, pick up your bike and get ready for the ride of your life!
3269 Gillham Rd, Kansas City, MO 64109 | Website
10. Uptown Arts Bar
With titles like Best Open Mic venue in KC, it's a must visit for performing arts. If you're wanting to get out of the norm and try somewhere original, nothing beats Uptown Arts Bar.
3611 Broadway, Kansas City, MO 64111 | Website
11. Old Red Bridge
Lock your love and waltz across the romantic bridge sealed with hundreds of locks. Show your loved one the bond is unbreakable and everlasting at this love lock bridge!
Blue River Rd, Kansas City, MO 64131 | Website
12. SEA LIFE Kansas City
Feel like you're in Finding Nemo at Sea Life! Head to Crown Center and take part in the interactive aquarium with thousands of aquatic creatures. There's something inside for everyone!
2475 Grand Blvd, Kansas City, MO 64108 | Website
13. Breakout KC
Ranked in the Top 5 escape rooms by TripAdvisor and USA Today, race against time in this interactive experience of a lifetime. What better place for it to be than in the heart of Kansas City? Breakout of ordinary entertainment!
114 W 3rd St #102, Kansas City, MO 64105 | Website
14. The Folly Theater
Discover the marvel at the breathtakingly beautiful Folly Theater. Blocks from P&L, enjoy world class performers and make a toast to a magical evening you won't forget.
15. ZipKC
If you're like me and love a good adrenaline rush, you have to visit ZipKC! With 9 courses, grab your adventure buddy and go zipping through the trees. They even have a Sunset Date Night Tour, a perfect view for the sunset.
12829 Loring Rd, Bonner Springs, KS 66012 |
Website
16. Powell Gardens
Get a glimpse of how pretty the Midwest can be at Powell Gardens. With 970 acres of lush meadows, stroll through the gardens and gaze at the impeccable architecture. They even host special events, so clear your calendar!
1609 N.W. US Highway 50, Kingsville, MO 64061 | Website
17. Starlight Theatre
A beloved Kansas City tradition, Starlight Theatre provides a superior and affordable performing arts experience, all while literally being under the stars. The outdoor theatre strives to enrich the region, while entertaining guests with spectacular performances. It's showtime!
4600 Starlight Rd, Kansas City, MO 64132 | Website
18. Tree Climbing Kansas City
Bring back one of your favorite childhood pastimes, this time with a safety rope. Swing around and lounge on the branches while you enjoy peaceful relaxation!
7210 W 54th St, Overland Park, KS 66202 | Website
19. The Nelson Atkins Museum of Art
One of Kansas City's finest, the Nelson features some of the greatest creations of humankind. Chat over your favorite pieces, and explore the many exhibits the museum has to offer.
4525 Oak St, Kansas City, MO 64111 | Website
20. The Culinary Center of Kansas City
Tired of cooking the same dinner dishes? Try out a tasty and hands-on cooking class at The Culinary Center. Learn inside tips from the chefs themselves, and bring home a recipe the whole family will enjoy.
7920 Santa Fe Dr, Overland Park, KS 66204| Website
And of course, no date night is complete without the perfect outfit. Shop this dress, jewelry, and shoes to look your best for a night on the town!
---
Fall in love all over again, and plan your perfect date night in Kansas City!