It's that time of the year again! The sun is out, and food trucks gather round to conquer Kansas City local's appetites. We've tried some of the best food trucks, and rounded up (in no particular order) our top Kansas City picks! There's no better time than now to try these amazing bites!
1. Taco Republic Truck
Let's taco 'bout how awesome Taco Republic Truck is. With a simple menu, it's delicious enough to win over the taste buds of Kansas City locals. Their street tacos taste authentic, and are perfectly paired with chips and freshly made salsa. Wash it down with a Jarritos Soda, and then get back in line for more.
2. Beauty of the Bistro
You wouldn't expect crawfish to be paired with mac & cheese, but Beauty of the Bistro gets it right. This decadent cheesy delight is one of the crowd favorites, along with their Boom boom Tacos and Grilled Pesto Club. With so many choices, the only trouble you'll have is deciding what to get!
3. Little Italy
With strong Italian roots, Little Italy has withheld to their old family recipes. Get their signature Italian Cone Fries sprinkled with Sicilian Sea Salts and Italy imported cheese, or try their Italian Steak Sandwich served with their signature sauce. Only the hungry can finish the food here.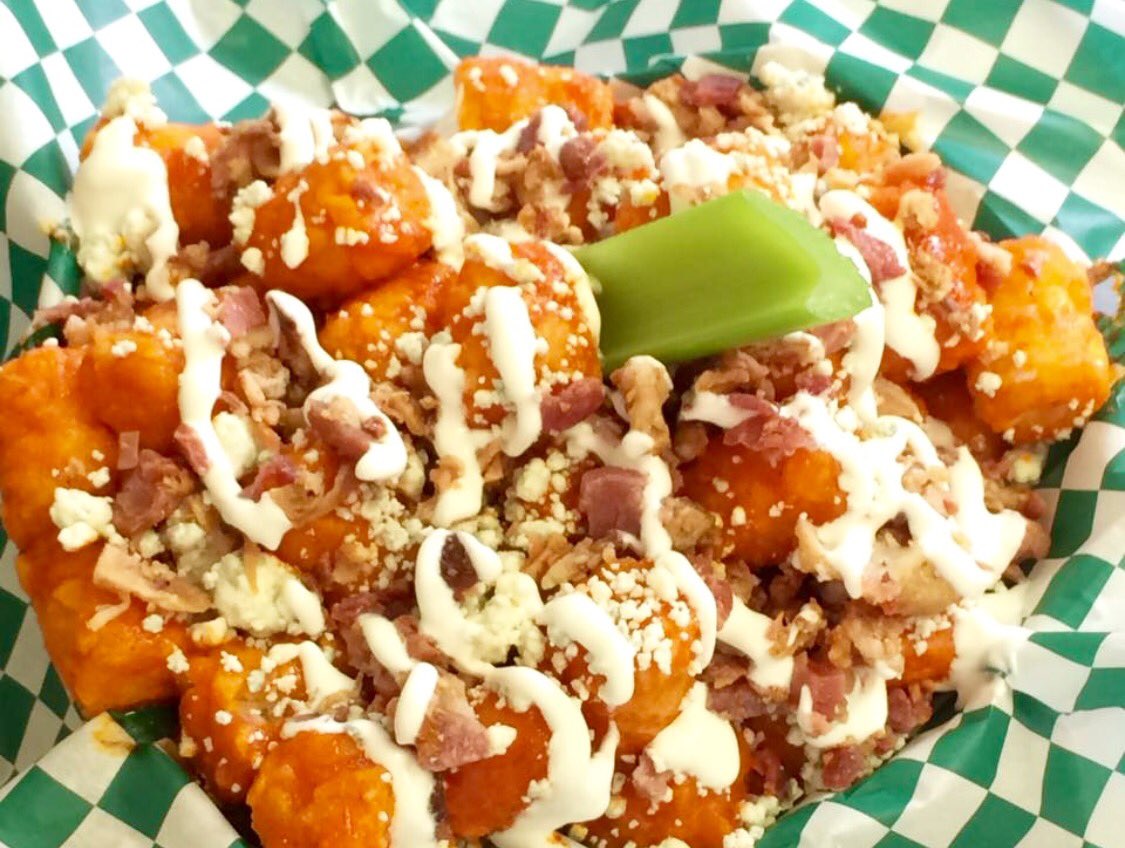 4. Crave KC
We can't get enough of food truck tacos. Crave KC dishes out their spin on tacos, featuring chicken fusion tacos drizzled with an Asian slaw blend. They also have loaded nachos that are to die for! Lastly, finish it off with a warm buttermilk brownie!
4. Bochi
Three words. Stuffed chicken wings. That's right, Bochi carefully removes the bones from each wing, and stuffs them with fried rice. A popular dish in Taiwan, Bochi brings the delicacy to Kansas City for a glimpse of the popular dish. Like they said, "You can keep wishing for real boneless wings or you can book the Bochi Truck today!"
5. ChickHoovenSwine KC
With the motto "Where Championship BBQ Meats the Streets," ChickHoovenSwine offers burnt ends, one of Kansas City's favorites. If you're wanting something even extra, try their Pulled Pork Trash Can BBQ Nachos. All topped with cheesy corn.
6. The Cajun Cabin
How often are you able to get authentic cajun food in Kansas City? No worries, because the Cajun Cabin has you covered. Gumbo, jambalaya, red beans, it'll taste like it was personally delivered from New Orleans. Flavors are bursting with a kick, and spiced to perfection!
8. Jerusalem Cafe
My absolute favorite place for gyros, Jerusalem Cafe is home to carefully crafted dishes that taste like you're in the Mediterranean. They also have delicious pita bread and homemade hummus, a great side item. Jerusalem Cafe tastes so good, and leaves you feeling good!
9. Detroit Coney
Michigan Natives ventured to Kansas City to take part in the food truck movement. Along with them, they brought their infamous Coney Dogs. Michigan is to coneys as Kansas City is to BBQ. Their Coney Dogs are no joke, and have become a popular hit among locals. How could anyone resist?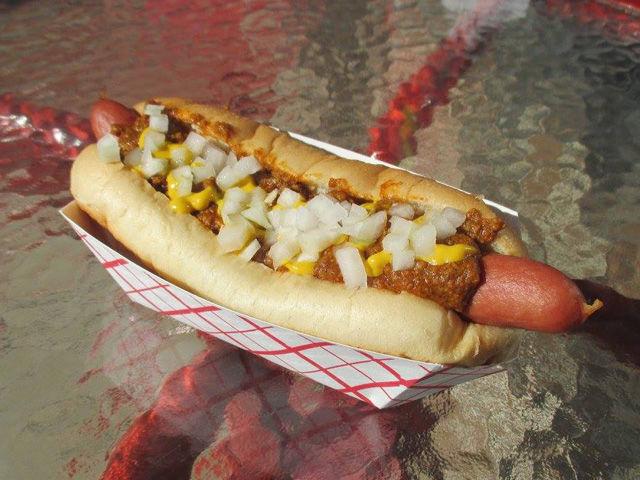 10. The Waffler
These aren't your mom's typical breakfast waffles. At The Waffler, they make Liege style waffles, popular from the Belgium area. These waffles are packed with flavor, and perfect for anyone looking to satisfy their sweet tooth!
11. Cheesy Pops' Pizza
Pops and Madre know their pizza. Upon retiring, they followed their dreams of bringing wood-fired pizza to Kansas City, and we are so thankful they did. With so many cheesy creations to select from, there is something for everyone's inner pizza cravings.
12. Plantain District
Also known as the Cuban Fusion food truck, this award winning truck features sandwiches, bowls, and small bites. It's the ultimate destination for an authentic Cubano sandwich!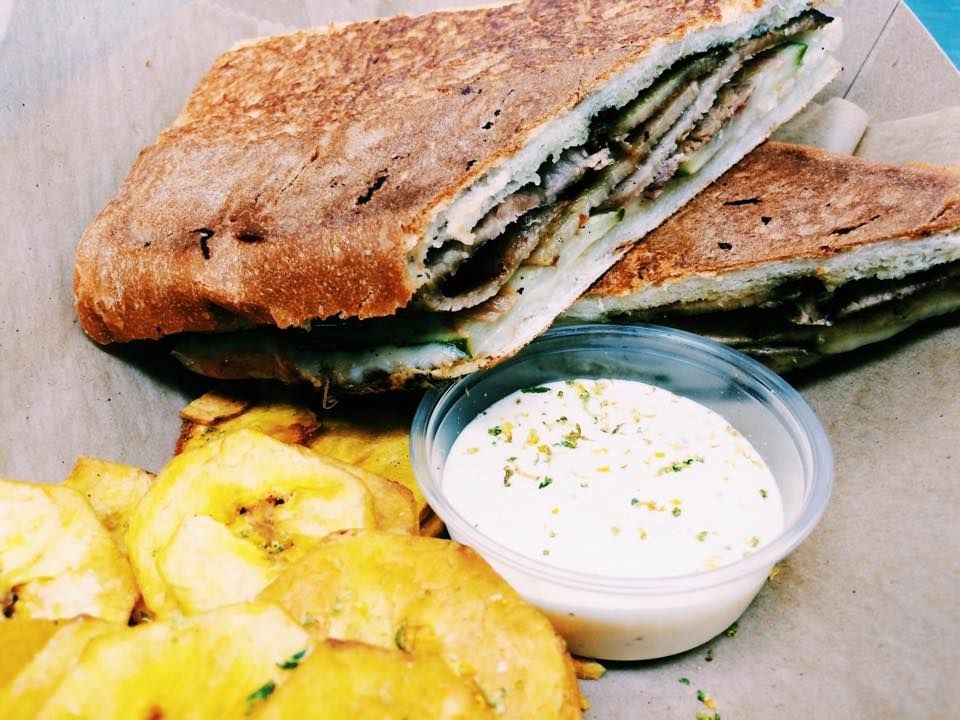 13. Coffee Cake KC
Coffee lovers, this is the truck for you. Satisfy your caffeine intake with the espresso bar, perfectly paired with their signature Coffee Cake. Not a coffee fan? They even offer fruit smoothies and teas! Espress yo-self!
14. El Tenedor KC
Taste the Spanish and Mediterranean spirit in these bold and flavorful cuisines. With dishes like their lobster bisque or lamb ribs, you'll be nothing short of satisfied with these extravagant delicacies.
15. Pigwich
Looking for something to fill you up? Try one of their burgers, or their pigwich sandwich, loaded with smoked pork, slaw, and barbecue sauce. It's kind of a pig deal!
16. Torched Goodness
Imagine your typical custard filled treat, but available in 30 different flavors, then torched to a golden crisp. At Torched Goodness, this is not your typical custard. At only $2, $3, or $5, get these unique creme brulees, because you won't be disappointed!
17. Wilma's Real Good Food
With the slogan "Real good food," Wilma's menu offers street style foods. From their Notorious P.I.G, to their Spicy Shrimp and Grilled Watermelon Tacos, you've never had anything like this before! Comfort foods meet the streets of KC!
18. Jazzy B's
Jazzy B's goes the extra mile to bring specialty dishes to Kansas City locals. Their Brisket Tacos are a must try, along with their Pulled Pork Eggrolls. Don't knock it till you try it!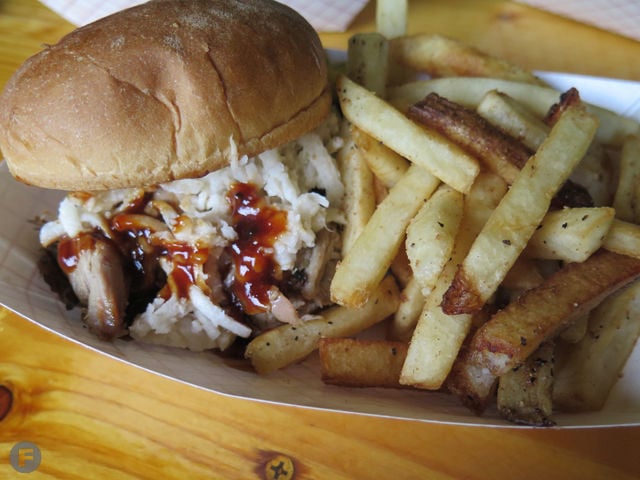 19. The Funnel Cake Truck
One of Kansas City's most popular, the Funnel Cake Truck uses their secret family batter to bring us the best funnel cakes the area has to offer. Not only that, but they have fried Oreos, Snickers, Twinkies, and many more. I'm getting hungry just thinking about it.
20. Bizou
Offering authentic and savory crêpes , Bizou is suitable any time of the day. Both French owners were trained at the best crepe school in France, so you know it's legit. They take their crepes very seriously, and the result is spectacular.
21. The Casual Foodie
Tacos, Sliders, Nachos, Wings, and more. The Casual Foodie is perfect for someone looking for an outside of the box meal. With fresh ingredients, they feature items like their PB&J wings, or their Fried Chicken Club. You better believe it!
23. Red Wattle KC
You haven't had a KC Cheesesteak until you try Red Wattle KC. Their meals are finger-lickin good, and leave you wanting more. Try it once, and I guarantee you'll be back again!
24. KC Pinoy
Get the taste of Filipino home cooking, all in a truck! Pair the perfect rice and meat for an explosion in your mouth! Everyone raves about KC Pinoy, and loves exploring their different food options they offer.
25. Monk's Roast Beef
Although they're known for their roast beef sandwiches, they offer a huge selection of all different kinds! I encourage you to try their French Dip, it's my personal favorite!
---
Kansas City, I'm so in love. Not only with the beautiful city, but all the delicious foods you have to offer. Let us know your favorites too!