Have you always wanted to start camping, but when it comes to actually roughing it in the woods, you get scared away?Glamping combines the luxury of high-end travel with the serenity and beauty that comes with sleeping in a tent! From treehouses to tents, glamping has something for everyone. Here are 15 gorgeous glamping destinations to hit to escape the cold!
Monterey Bay Treehouse
Come stay in this woodsy treehouse in the gorgeous Redwood forest of California! This luxurious treehouse is equipped with everything you need for an upscale vacation, from a private hot tub to a lofted bed. During your stay, enjoy hiking, biking, and fishing in this beautiful area! This treehouse is only $155 per night, so plan your trip today!
Monterey Bay, CA // Website
Sequoia High Sierra Camp
These magnificent canvas cabins are situated in a remote forest, where your family can enjoy hiking and wandering through the towering redwoods. At night, enjoy the brilliant stars and relax around a campfire. Enjoy the peaceful solitude of the wilderness! This camp is the perfect combination of luxury and nature.
King's Canyon National Park, CA // Website
San Jacinto A-Frame Cabin
If you're looking for luxurious accommodations in the breathtaking mountains of San Jacinto, take a look at this amazing cabin. With everything from a spiral staircase to a fully stocked kitchen, this cabin has it all. Try outdoor activities like birdwatching, biking, and hiking in these stunning mountains. At less than $200 per night, a stay in this cabin is an escape that everyone needs!
Idyllwild-Pine Cove, CA // Website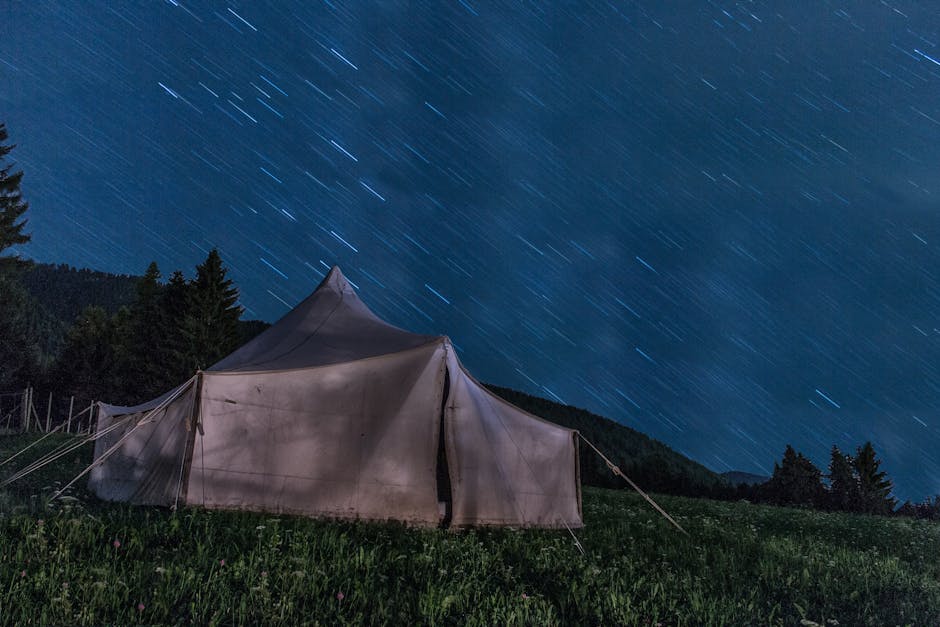 Redwoods Cabin
Take a trip to this quiet cabin tucked away in the Redwoods. Equipped with an old fashioned oil heater and a piano, this is the perfect spot to get away from your busy life for the weekend. The cabin comfortably accommodates two, making this the perfect honeymoon or anniversary destination. Rates start at $197 per night.
Corralitos, CA // Website
Shash Dine' EcoRetreat
Nestled in the tranquil Navajo Nation of Arizona, these cabins, canvas tents, and traditional hogans are the perfect spot to get away from the cold weather. Catch a glimpse of wildlife like coyotes and roadrunners. At night, enjoy the unobstructed view of the stars. This peaceful desert getaway is a mere $150 per night.
Navajo Nation, AZ // Website
San Rafael Cabin
These cozy California cottages are situated just outside San Francisco and are perfect for four guests. Relish in the modern yet intimate style of these round houses. Chill out on the spacious deck and gaze at the gorgeous view of the Pacific Ocean. These cute cottages are around $185 per night.
San Rafael, CA // Website
Cree Canyon Tent
This gigantic tent is located in Arizona's Cree Canyon. It has access to the Grand Canyon and the world's largest ponderosa pine forest! Whether you're a fan of Sedona's sky-high cliffs or the towering trees in the forest, these accommodations have something for everyone. This mega tent in this prime location starts at $250 per night.
Flagstaff, AZ // Website
Joshua Tree National Park Cabin
This rustic cabin will take you back in time. Stroll through the stunning surrounding desert, perfect for taking jaw-dropping photos. With three bedrooms and two bathrooms, this cabin comfortably fits six. Guests will never forget this relaxing getaway!
Joshua Tree, CA // Website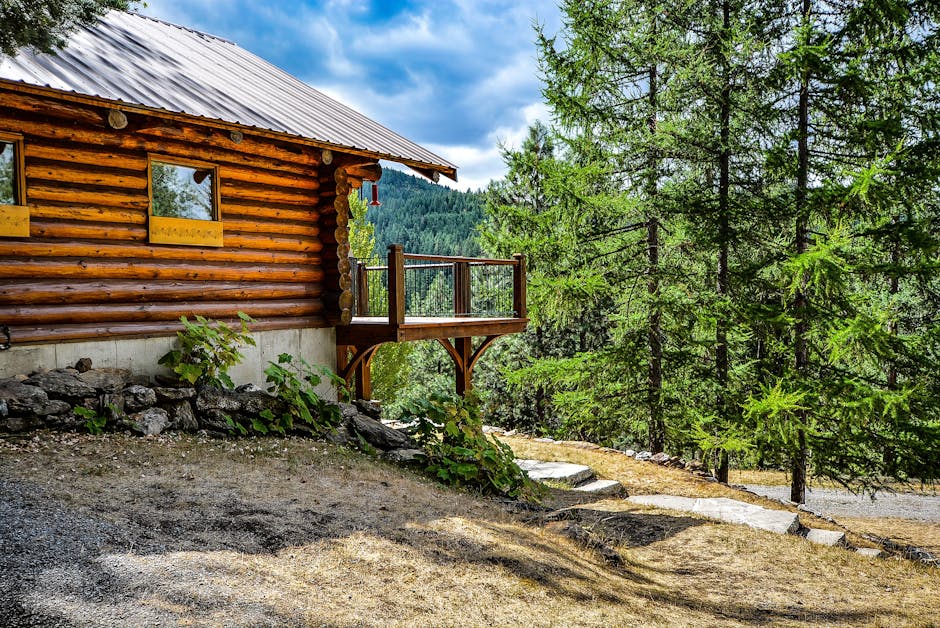 Westgate River Ranch
Located in an authentic dude ranch just east of Tampa, the Westgate River Ranch offers a glamping experience like no other! During your stay, enjoy cookouts, horseback riding, fishing, rock climbing, and more, all of which are offered by the resort. There's no way to be bored when you're in this western world! Stays in glamping tents start at $169/night, and stays in luxury teepees are $250/night.
River Ranch, FL // Website
Sequoia National Park Riverfront Cabin
This extravagant cabin features a jetted bathtub, a loft, and a fully stocked kitchen. Get ready to explore some of the most beautiful forests in the country. Just a few feet away from the Kaweah River, this cabin is the perfect rustic getaway. Prices for this luxurious cabin are less than $250 per night, so plan your trip today!
Three Rivers, CA // Website
Camp Chama
These picturesque safari tents are located in a prime spot on the western border of New Mexico's Apache reservation. Try out horseback riding, archery, and fishing during your stay. There's no shortage of fun to be had here! This family glamping getaway includes activities and resort amenities in the price.
Chama, NM // Website
Carson's Mountain Cabin
Nestled on the slopes of Maui's dormant volcano Mount Hualalai, this rustic cabin encompasses the beauty of Maui in its architecture and design. Although it's only ten minutes away from town and the local airport, you'll feel worlds away from the busy crowds of the island in this isolated location. Step out your back door and hike along the mountain and explore the lush forests of Hawaii! This cabin is a bargain, at only $160 per night.
Kailua-Kona, HI // Website
Lake George Waterfront Studio Cabin
Stationed alongside Jacksonville's Lake George, this majestic cabin is waiting for you! Enjoy your relaxing stay far from civilization, where you can simply admire the sights and sounds of the nature around you. The sunsets and sunrises at the lake are unbeatable, as is the unobstructed view of the galaxy. Plan your trip today; the cabin is only a little bit more than $100 per night!
Jacksonville, FL // Website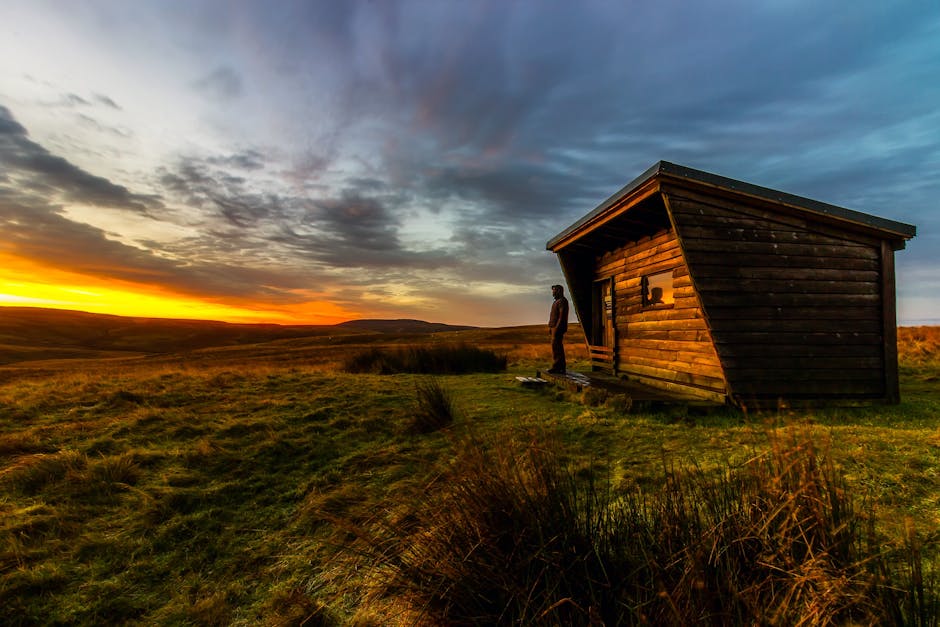 Maui Eco Retreat
Do you love the environmentally conscious aspect of camping but hate roughing it in the woods? Don't sacrifice your comfort or your conscience! Explore Maui, an island with over 80 accessible beaches and the largest dormant volcano in the world! These environmentally conscious accommodations have gorgeous, earthy architecture and luxurious amenities that will have you feeling one with the world.
Maui, HI // Website
Ocala Safari Tent
Plan a stay in this jaw-dropping tent, which includes everything from a queen bed to a full porch. At night, huddle around the fire pit or enjoy a sunset meal at the picnic table. Step outside to enjoy the Ocklawaha River, which is easily accessible from the tent. This affordable getaway starts at just under $50 per night!
Ocala, FL // Website
If you're looking to escape the cold or the hustle and bustle of life, try glamping. This fun new trend is just taking off, so take advantage of the combination of luxury and serenity, and start planning your next glamping getaway.