Who doesn't love ice cream? The first records of this tasty dessert date back to before the Bible was written! Since 1744, Americans have been some of the biggest ice cream fans in the world! Here's the scoop on the top 20 spots to sit back and enjoy this sweet snack.

Bi-Rite Creamery
This funky ice cream parlor has some pretty out-of-the-box flavors! Check out various flavors, including olive oil, PB & J, and pumpkin cheesecake. The store switches up their flavors every day, so check the website to see what's in store for you before you stop by! If you're tired of classic vanilla or strawberry, this store is guaranteed to excite you!
3692 18th St, San Francisco, CA 94110 | Website
Amy's Ice Cream
Amy's is an ice cream lover's paradise! This store has over 350 flavors, and they put out different flavors every day, so each visit is a new experience! Since 1984, this shop has made its mission to serve up the best ice cream, and they live up to it every day! Make sure to check out this tasty ice cream the next time you're near one of their locations!
3816 Farnham Street Houston, TX 77098 | Website
Graeter's
This family-owned parlor has over 145 years of history! They use a unique french-pot process to create a rich, creamy ice cream unlike anything you've tasted before. Their fresh, real ingredients are combined in a meticulous formula, and then churned to create an unforgettable texture. You won't want to miss out on these classic, delicious flavors!
2330-A N. Fairfield Road Dayton, OH 45431 | Website
Kopp's Frozen Custard
This famous restaurant was founded in 1950 and has created a legacy ever since. Although Kopp's also serves burgers, the real gem is their frozen custard. This creamy treat is constantly praised for being the best in the Milwaukee area, so stop by if you have the chance! This rich frozen custard is a unique variation on ice cream that will have you coming back for more.
5373 N Port Washington Rd, Glendale, WI 53217 | Website
Blue Marble Ice Cream
Founded by two friends, Blue Marble is one of the leading producers of quality organic ice cream. The company focuses on making tasty ice cream that leaves minimal negative impacts on the planet. The standards are higher here, so don't be surprised when the taste of the ice cream is unlike anything you've tasted before! With nine flavors currently for sale, there's no reason not to love this outstanding business.
186 Underhill Ave, Brooklyn, NY 11238 | Website
Gannon's Isle
This quirky ice cream store began as a small stand in the parking lot of a grocery store. Gannon's consistently wins Best Ice Cream in the Syracuse Times, so you know it's one of the best! Over the years, this store has created over 200 insanely good flavors. Each batch is handmade in the stores, so expect a refreshing scoop when you stop by.
4800 McDonald Rd #6, Syracuse, NY 13215 | Website
Crescent Ridge
This small dairy company has grown to create some of the most acclaimed ice cream in the country! They make everything from sherbert to frozen yogurt, so there's something for everyone to love here. They even deliver to your house, perfect for those lazy days spent in pajamas where you just want some ice cream. This authentic treat is made responsibly through the entire process, so you can feel guilt-free as you lick your scoop!
355 Bay Rd, Sharon, MA 02067 | Website
Taos Cow
This fun cafe serves up some of the country's tastiest ice cream! Each creative flavor is chock-full of fresh ingredients, from strawberries to lavender. The flavors are rotated every day, so there's no knowing what your options will be! This all-natural ice cream is free from preservatives, so why wait for this tasty treat?
485 NM-150, Arroyo Seco, NM 87514 | Website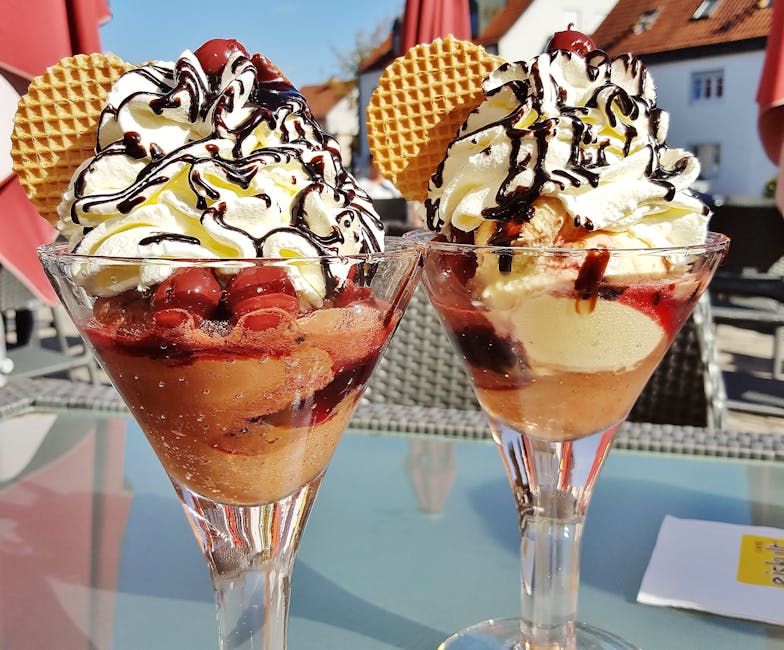 Sebastian Joe's Ice Cream Cafe
Sebastian Joe's was founded by three Italian brothers intent on raising the standards of ice cream. The company promises to use fresh ice cream free of any preservatives or artificial flavors. There are only seven signature flavors, which have been perfected over the years. This small-batch ice cream is some of the best you'll ever try, we promise!
1007 W Franklin Ave, Minneapolis, MN 55405 | Website
Morelli's Gourmet Ice Cream
This traditional ice cream parlor specializes in delectable sundaes. Choose from out-of-the-box flavors like Strawberry Rosewater, Coconut Jalapeño, and PB&J, or stick with the classics. No matter what you choose, Morelli's will have you gushing from the first bite. If you're looking for a new favorite flavor and want to try something different, don't forget to make a stop at Morelli's!
749 Moreland Ave SE # B102, Atlanta, GA 30316 | Website
Jeni's Splendid Ice Cream
This dedicated company sells its delicious pints in stores all over the country, and even delivers to your house! They are devoted to making people happy through their quality ice cream. Some of the unique flavors for sale include Gooey Butter Cake, Brambleberry, and Goat Cheese with Red Cherries! Jeni's produces rich, flavorful ice cream with only the freshest ingredients combined to create an unforgettable scoop.
2312 12th Ave S, Nashville, TN 37204 | Website
Coolhaus
If you haven't already heard of Coolhaus, you need to stop by and see what the hype is about. These gourmet flavors were some of the first to start the unique ice cream flavor trend. From Avocado Sea Salt to Beer & Pretzels, these flavors will keep you on your toes! Coolhaus ice cream sandwiches, made from fresh cookies and paired with a yummy scoop of a cool flavor, are available in many grocery stores across the country.
8588 Washington Blvd, Culver City, CA 90232 | Website
Molly Moon's Homemade Ice Cream
Molly Moon's aims to "make the world better, one scoop at a time"! They partner with local farms to grab only the freshest ingredients and blend them into a mouthwatering treat. They are dedicated to improving the community, and donate 1% of their annual profits to nonprofit organizations all over the country. Stop by this committed ice cream parlor for an incredible scoop and feel good about where your money goes.
917 E Pine St, Seattle, WA 98122 | Website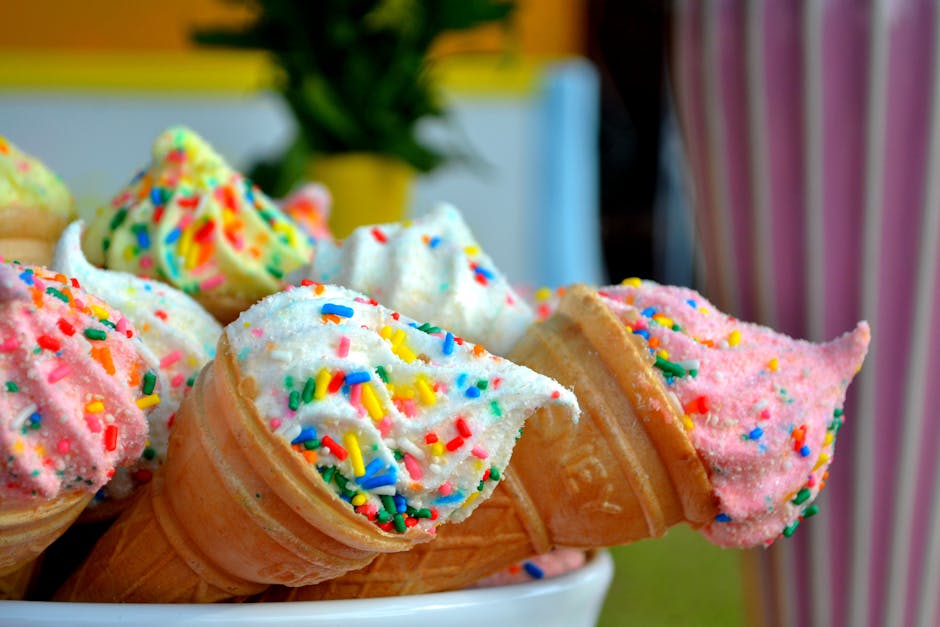 Thee Ice Cream Parlor
Youll be hit with a wave of nostalgia from the second you step through the door of this old-fashioned ice cream parlor. Try one of the over 80 flavors of rich ice cream – it'll immediately put a smile on your face. Lick your hand-dipped cone as you reminisce in this 50s style shop. If you're looking for a classic, delicious scoop, Thee Ice Cream Parlor is the way to go!
463 US Highway 202, Flemington, NJ 08822 | Website
Bassetts Ice Cream
This family-owned shop has been in business since 1861! Stop by to see why it has been successful! You'll quickly notice the excellence in everything this family does: the ice cream, the environment, and the service are all top-notch. Whether you're an ice cream or sorbet there's no going wrong at Bassetts!
45N 12th street Philadelphia, PA 19107 | Website
Emack & Bolio's
This eccentric ice cream store is like no other! With over 100 unconventional flavors, you'll never be bored at Emack and Bolio's. Their famous flavored cones are covered with toppings like marshmallows, fruit loops, and oreos! Everyone is sure to have a rockin' time at this 70s themed ice cream parlor.
366 Delaware Ave, Albany, NY 12209 | Website
Smitten Ice Cream
Ice cream equals joy. There's no arguing with this fact, and the team at Smitten Ice Cream has decided to shape their entire company around it. They have the ideal process to make the highest quality ice cream. Try one of these unusual flavors to discover a kind of ice cream that you never even dreamed of.
5800 College Ave, Oakland, CA 94618| Website
Salt & Straw
This neighborhood ice cream parlor is run by a family who is passionate about providing the best ice cream possible, and they have sure achieved their goal! Salt and Straw makes their product with local ingredients. Thinking outside the box seems to be this company's strong suit, and you can see it in their fun flavors. This month, they have added flavors like Creepy Crawly Critters and Dracula's Blood Pudding to get ready for Halloween!
2035 NE Alberta St, Portland, OR 97211 | Website
Bischoff's Confectionery
This candy store is renowned for their impeccable sundaes! Their fan base spreads much farther than just locals. People drive for hours just to get a taste of this incredible treat! If you're looking for the perfect hot fudge sundae, search no further; simply stop by Bischoff's to satisfy your sweet tooth!
468 Cedar Ln, Teaneck, NJ 07666| Website
Martha's Dandee Creme
This traditional ice cream parlor has a simple goal: great ice cream and great service. It sounds obvious, but once you step into Martha's, you'll see that they take this goal quite seriously. Be prepared to be waited on by the friendliest staff and served the best ice cream you've ever tasted. Sometimes, it's the simple things in life that make the biggest difference, and Martha's has perfected the simplicity of running a wonderful parlor.
1133 U.S. 9, Queensbury, NY 12804 | Website
---
If your sweet tooth is begging for a cold, refreshing scoop of ice cream, there's no shortage of ways to please it. These ice cream parlors are some of the best in the world, so if you're an ice cream connoisseur, make sure to hit these stops ASAP!