Chris Gronkowski is a former NFL player for the Dallas Cowboys, Denver Broncos, and Indianapolis Colts. After his career, he started his own successful business Ice Shaker, a kitchen grade stainless steel insulated shaker bottle company. Check out my interview with the talented Chris Gronkowski.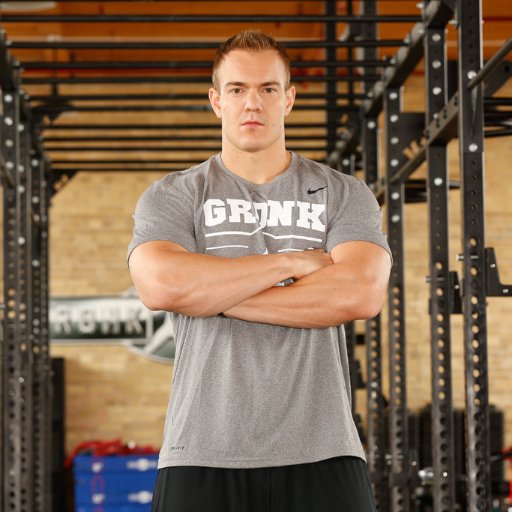 How did you get started playing football?
I started playing football in 7th grade. The only reason I wanted to play football was because my older brother played and it looked like a lot of fun.
What was your path to the NFL like?
My path to the NFL was tough. First you had to make it to a Division 1 program. I was committed to go to the Univ of Penn. but at the last minute I got a full scholarship offer to play Division 1. I didn't earn a starting position until my Junior year, and my Senior year I was battling a bad hamstring injury. I went undrafted and was lucky enough to get a chance to sign with the Dallas Cowboys as an undrafted free agent. I had one chance to prove myself and I wasn't going to let it slip by.
What was it like playing in the NFL?
Everyone thinks that playing in the NFL is fun because it is a game. It is not a game, it is a job with millions of people watching and counting on you. Every single play in practice and in the game is filmed so you have to always be on your A game. You have to love the game to get to the NFL, but it is a tough job with a lot of injuries. A typical day is showing up at 6am and leaving around 6pm at night.
What is it like having brothers who still play in the NFL?
I love watching my brothers play. I get an adrenaline rush and get so pumped seeing them out there on the field. I cannot be more proud then watching them give it their all on the field.
What made you decide to pursue another career?
I got hurt going into my fourth season. Injury is what ends most players careers in the NFL. After recovering from a bad high ankle sprain, I ruptured my hamstring running a 40 yard dash at a tryout in Miami. At that point, I decided it was time to move on.
How did your business come about?
After football ended, I started working with my wife on a personalization company she started called Everything Decorated. It was just a startup at the time, and together we were able to grow it to one of the biggest and best online gift shops with over 17,000 five star reviews on our Etsy shop. That was her passion though, and about 7 months ago while at the gym I saw an opportunity to pursue my passion in sports, fitness, and nutrition. I was at the gym during a hot Texas summer day and my shaker bottle was warm and smelly. I got home and looked for an insulated shaker bottle and couldn't find one anywhere. That is when the Ice Shaker was born. The Ice Shaker is an insulated kitchen grade stainless steel shaker bottle that does not absorb odor and will hold ice for over 30 hours in a 75 degree room.

What else can we expect from you in the future?
I am currently working on new lines of products from Ice Shaker, and branching out more into the water bottle and shaker bottle market.
What's a day in your life like?
Every day starts early. I try to wake up by 5AM and get my day started while my wife and baby are still asleep. I grab breakfast and answer emails, then I have to hit the gym. The gym is my time to release my stress, clear my mind, and figure out everything that I need to do that day. After the gym I head to work, make phone calls, answer emails, and ship out product. I come home for dinner and hang with the family. Late at night when the baby goes to sleep, I like to research to find new ideas and new ways to make my company successful.
What is your advice for future entrepreneurs?
Start small and make sure you have something there before you dive in head first. Everything takes time. I thought Ice Shaker was the best idea in the world, but the day we launched I had almost no sales. It takes time to build a brand and to build trust with your customers. If you put the hard work in and give it time, you will be successful. Always stay innovative and follow the newest hottest trends as there is always someone that is going to try and copy your success.
Do you have a final message for your fans?
A lot of people say that I am blessed and extremely lucky. That is true, but no matter how talented or blessed you are, hard work always beats talent when talent doesn't work hard. Don't waste your gifts, use them to your full ability and keep striving for your dreams.
---
Be sure to keep up with Chris on social media!
Website | Facebook | Twitter | Instagram