I have been keeping some exciting news for a few weeks and I finally get to share. Next week, I am heading to L.A. for one incredible trip with 24 other bloggers from around the country! We'll be doing a lot of amazing things…I'm talking serious pinch me moments are about to happen. We'll be walking the red carpet for the Guardians of the Galaxy Vol 2. LA premiere and even getting dance lessons from the troupe members of Dancing with the Stars. Better brush up on my dancing skills. 😉
Get the scoop below on what I'll be doing while I'm in LALA land.

Guardians of the Galaxy Vol. 2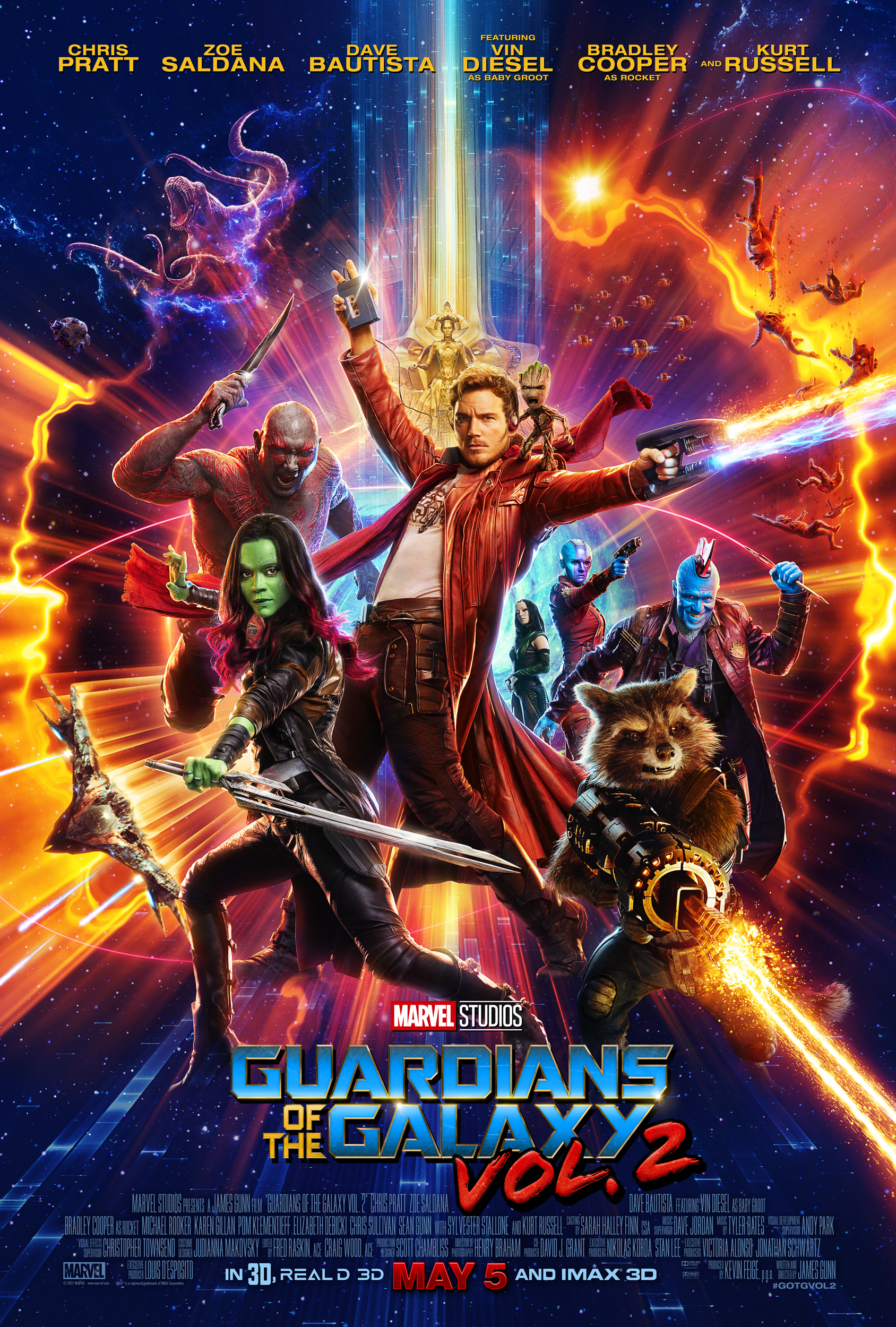 We will be interviewing the stars of the movie and walking the red carpet with them for the Hollywood premiere! Make sure to tweet me your questions @sarahscoop.
Here's the scoop on Guardians of the Galaxy Vol. 2, set to the all-new sonic backdrop of Awesome Mixtape #2, Marvel continues the team's adventures as they traverse the outer reaches of the cosmos. The Guardians must fight to keep their newfound family together as they unravel the mystery of Peter Quill's true parentage. Old foes become new allies and fan-favorite characters from the classic comics will come to our heroes' aid as the Marvel Cinematic Universe continues to expand.
Marvel's "Guardians of the Galaxy Vol. 2" is directed by James Gunn and stars Chris Pratt, Zoe Saldana, Dave Bautista, featuring Vin Diesel as Groot, Bradley Cooper as Rocket, Michael Rooker, Karen Gillan, Pom Klementieff, Elizabeth Debicki, Chris Sullivan, Sean Gunn, Tommy Flanagan, Laura Haddock and Kurt Russell. Kevin Feige is producing, and Louis D'Esposito, Jonathan Schwartz, Victoria Alonso, Nik Korda and Stan Lee are the executive producers. The screenplay is by James Gunn. Marvel's "Guardians of the Galaxy Vol. 2" blasts into theaters on May 5, 2017.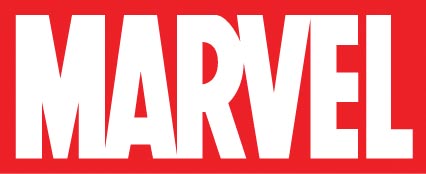 Born in China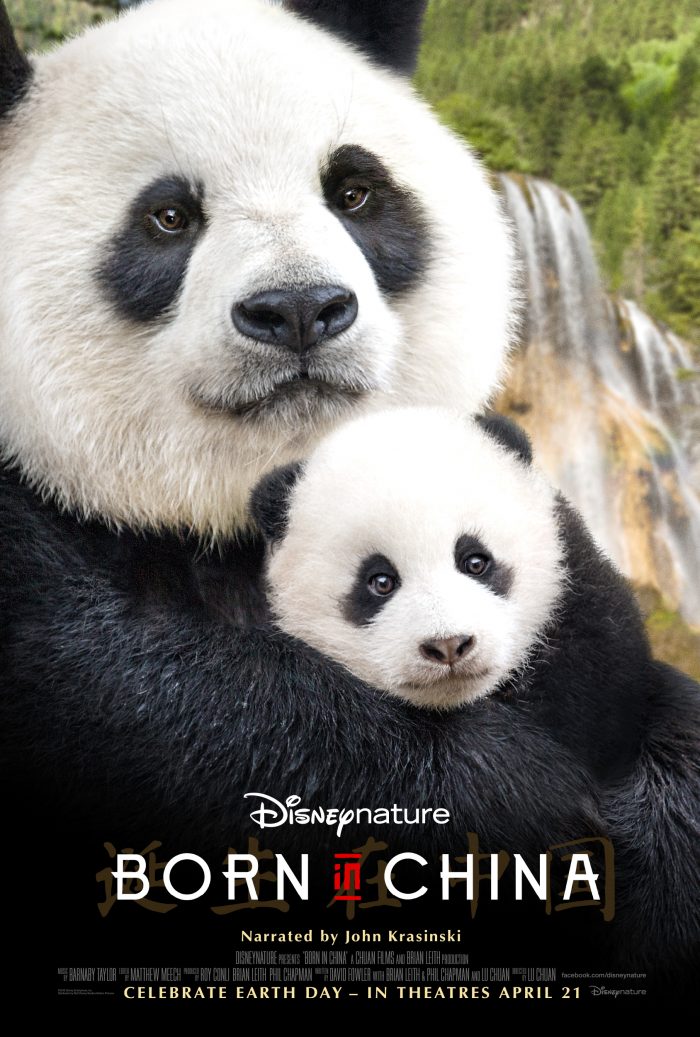 We are screening Born In China. I am seriously obsessing over this new movie coming to theaters April 21. Narrated by John Krasinski ("13 Hours: The Secret Soldiers of Benghazi," NBC's "The Office," "Amazon's "Jack Ryan"), Disneynature's new True Life Adventure film "Born In China" takes an epic journey into the wilds of China where few people have ever ventured. Following the stories of three animal families, the film transports audiences to some of the most extreme environments on Earth to witness some of the most intimate moments ever captured in a nature film.
A doting panda bear mother guides her growing baby as she begins to explore and seek independence. A two-year-old golden monkey who feels displaced by his new baby sister joins up with a group of free-spirited outcasts. And a mother snow leopard—an elusive animal rarely caught on camera—faces the very real drama of raising her two cubs in one of the harshest and most unforgiving environments on the planet. Featuring stunning, never-before-seen imagery, the film navigates China's vast terrain—from the frigid mountains to the heart of the bamboo forest—on the wings of red-crowned cranes, seamlessly tying the extraordinary tales together.
We already know pandas are adorable, but get the scoop on them with these fun facts.
New Disney Channel Original Movie Descendants 2

Disney Channel is going to give us a peek at key scenes from "Descendants 2," the highly anticipated sequel to the global smash hit "Descendants." Creative talent that were instrumental in bringing the movie to life will be on hand for a Q&A session. In"Descendants 2," the story deepens in the music-driven sequel to the global smash hit "Descendants," as the teenage sons and daughters of Disney's most infamous villains — Mal, Evie, Carlos and Jay (also known as Villain Kids or VKs) — try to find their place in idyllic Auradon. When the pressure to be royally perfect becomes too much for Mal, she returns to her rotten roots on the Isle of the Lost where her archenemy Uma, the daughter of Ursula, has taken her spot as self-proclaimed queen of the run-down town. Uma, still resentful over not being selected by Ben to go to Auradon Prep with the other Villain Kids, stirs her pirate gang including Captain Hook's son Harry and Gaston's son Gil, to break the barrier between the Isle of the Lost and Auradon, and unleash all the villains imprisoned on the Isle, once and for all.
We will have a chance to interview some of the talent that brought this new movie to life. In the meantime, catch up with the movie with this sneak peak.
Downward Dog
Disney is not the only thing we will be checking out, we also have a few event with ABC TV. We are going to get an exclusive sneak preview of the ABC Series Premiere for "Downward Dog" (special sneak peek airs on Wednesday, May 17th at 9:30/8:30c, followed by its time slot premiere on Tuesday, May 23rd at 8/7c)! This new ABC comedy follows the day-to-day life of Nan (Emmy and Golden Globe-nominated Allison Tolman, "Fargo"), as told by her increasingly lonely and philosophical dog, Martin. After the screening I will be participating in a Q&A with Allison Tolman.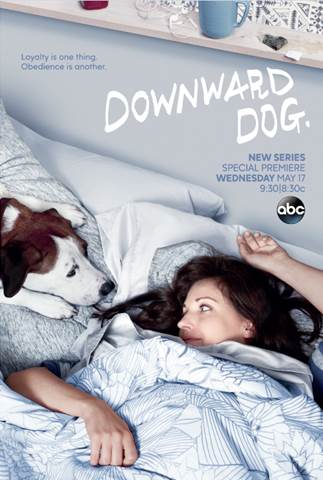 |#DownwardDog |
American Housewife
We will aslo be checking out the set of American Housewife and interviewing the star of American House, Katy Mixon! While in L.A., we'll be enjoying a quintessential "Second Breakfast," Katie Otto-style, (if you've seen the show you'll understand…if not go watch it now. 🙂 ) then meeting and interviewing the "American Housewife" herself: Katy Mixon! I have been watching this show on repeat and I can't get enough of it. I already have a million questions lined up for Katy, but if you have any please share and I'll try my best to ask.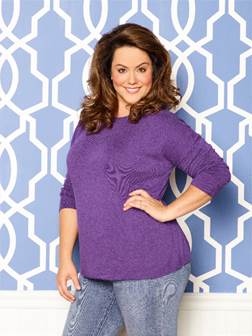 If you've seen "American Housewife" (Tuesdays at 8:30/7:30c on ABC), then you know what I'm talking about when I say this show is hilarious and heart felt. I love shows that bring families together with a little humor. Katy Mixon plays that perfectly imperfect wife and mom Katie Otto. She loves her "second breakfast" time with her pals after dropping off her kids at their various schools.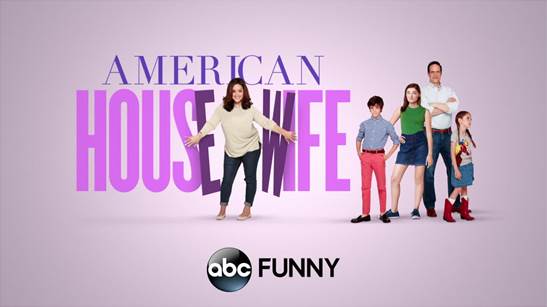 | #AmericanHousewife |
2017 Radio Disney Music Awards
This trip also includes a fun celebration. We will help celebrate the 2017 Radio Disney Music Awards, music's biggest event for families, with a special musical performance and Q&A about the fifth anniversary of the show! The 2017 Radio Disney Music Awards take place on Saturday, April 29th at the Microsoft Theater in Los Angeles with performances by some of the biggest artists along with tomorrow's rising stars in music. A special two-hour telecast, "Disney Channel Presents the 2017 Radio Disney Music Awards," will be presented Sunday, April 30th at 7/6c on Disney Channel.
| #RDMAEvent |
Dancing with the Stars
I guess I better start practicing my dance moves because this trip includes a dance lesson with the best of the best. We are taking a dance lesson with Dancing with the Stars troupe members Brittany Cherry, Britt Stewart, Hayley Erbert and Brandon Strong. The troupe is a group of immensely talented dancers who perform on every episode in special dance bits and as back-up dancers with the celebs & pros. DWTS is on Monday nights on ABC at 8/7c.

Get the scoop and follow me on my adventure with these hashtags:
#GotGVol2Event #BornInChina #ABCTVEvent #AmericanHousewife
#DownwardDog#DWTS #Descendants2Event #RDMAEvent
Disclosure: I am being provided with an all-expense trip by Disney. As always all opinions are 100% my own.