If you're feeling sad sometimes a little Netflix is just what you need to get your mind off things.
Naturally, my first instinct was to gain a sense of control by cutting my hair. Let the record show that I did cut bangs during quarantine and I immediately regretted them so this thought process should be avoided. Thankfully, I decided having my hair be uneven in the back would not solve my sadness (go figure!). However, I did pick up a box dye at Target so maybe the lesson is not entirely learned just yet. I do think the purple will look very cool though.
Many people have played the dangerous game of making hair adjustments during moments of sadness. One of my friends in high school dyed her hair after she broke up with a boyfriend. In four years, I saw six colors on that poor girls' head. Her hair was fried and I swear on some days I could hear it screaming for help.
So I am here to tell you, leave your hair alone! Put down those scissors and sit down and let yourself feel while watching these feel-good shows! They are guaranteed to make your heart feel lighter and to make you laugh!
Portlandia available on Netflix
This show created by Fred Armisen Carrie Brownstein is controversial amongst people who live in Portland. Some are offended as city natives on the satirical take and others feel like the show contributed to the recent population boom. However, if you aren't from Portland the show will make you laugh at the over-the-top brunch lovers and eccentric music listeners. And as someone who spends most of the months of the year in Portland, the show is fantastically satirical and makes fun of all the right things while still showing love. This is a show that does not need to be watched in order so I recommend starting with Season 4 Episode 10.
Documentary Now! available on Netflix
Another Fred Armisen show that is heavy-handed in its' satire in the best way possible. Each episode, a real documentary is parodied by comedians like Armisen, Bill Hader, and Seth Meyers. This is another show that does not need to be watched in order so for your first viewing, I recommend Season 1 Episode 2 with special guest Jack Black!
Arrested Development available on Netflix
This show about a wealthy (well, kinda) dysfunctional family premiered in 2003 and has given us some great comedic moments from very talented actors like Portia de Rossi, Jason Bateman, Will Arnett, and more. There are several running jokes on the show that are all deserving of praise but my favorite is that Tobias, played by David Cross, is a never-nude. Meaning that he chooses to never be fully naked.
New Girl available on Netflix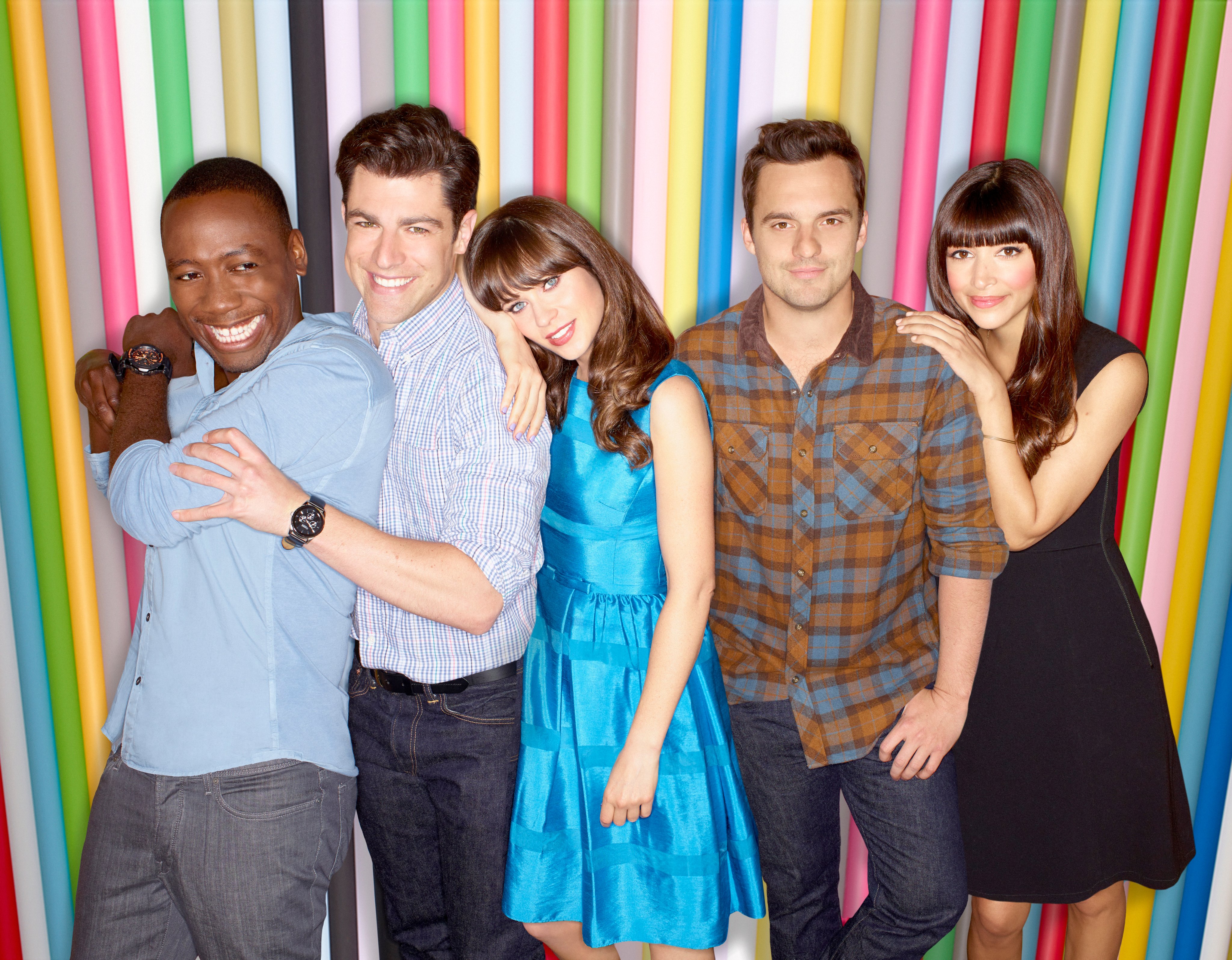 I highly recommend this show but be warned that the theme song will be stuck in your head for days. This show was on for seven seasons and still managed to keep the storylines fresh and interesting. Zooey Deschanel and her glasses and quirkiness are also the epitomai of the 2010-2013 culture.
Parks and Recreation available on Netflix
Not to be dramatic, but I would cut my bangs again for a friendship like Leslie and Ann's. This show made something mundane like the government program Parks and Recreation, so engaging to watch. Each of the characters are so distinct and build off each other to create well-written and developed people. My favorite running joke is Ron Swanson (Nick Offerman) being plagued by his three ex-wives, all named Tammy.
Broad City available on Hulu
If Broad City isn't a celebration of friendship and not having any semblance of a clue about your direction in life, then I don't know what is. Ilana Glazer and Abbi Jacobson developed this show after meeting each other in an improv comedy group at the Upright Citizen's Brigade. It was originally a web series and with help from Amy Poehler, made its' way to Comedy Central. Favorite Joke? When Abbi gets blackout drunk, her alter-ego Val, a nightclub singer takes her place.
Shrill available on Hulu
Everyone should watch this Hulu original based on Shrill: Notes from a Loud Woman by Lindy West. Aidy Bryant, SNL castmembers stars as front runner Annie, and overweight woman who is learning how to unapologetically be her own person, stumbling along the way. This show leans into "dramedy" a little bit but will still make you laugh even while it tackles body image and how to be true to yourself while respecting others.
Drunk History available on Hulu
This show is the title. Drunk storytellers give a synopsis on important historical moments, and their narration is enacted by actors. The series began on YouTube channel Funny or Die in 2007 and was brought to Comedy Central in 2013.
Get the Scoop!

JavaScript is currently disabled in this browser. Reactivate it to view this content.