Make the most of your winter and learn a new sport! Feel like an Olympian as you whiz through a skeleton course or cruise through powder on an alpine ski course! Here's the scoop on everything you need to know to master an Olympic event.
Bobsled – Utah Olympic Park
Have you always dreamed of racing down a track at speeds up to 100 miles per hour? This track was used for bobsled, luge, and skeleton events in the 2002 Winter Olympics. Hop in the sled with a professional driver and three friends for the ride of your life! Reservations can be made from the end of November to the beginning of April, so don't pass up this breathtaking experience!
3419 Olympic Pkwy, Park City, UT 84098 // Website
Luge – Wasatch Luge Club
Take a spin on the luge! The Wasatch Luge Club offers hour-and-a-half long courses for beginners all winter long! Whiz around two different curves on an authentic Olympic luge track. If you're an adrenaline junkie, this adventure is calling your name!
3419 Olympic Park Way, Park City, UT 84098 // Website
Skeleton – Lake Placid
The skeleton puts a new spin on the classic childhood sled. Dating back to 1928, this thrilling sport is one of the most captivating Olympic events. Fly through Lake Placid's course at up to 30 miles per hour – face first! Be warned: the skeleton is not for the faint of heart!
Whiteface Mountain, Wilmington, NY 12997 // Website
Ice Hockey – USA Hockey
USA Hockey is the country's leading hockey organization, with locations all over the country. If you're looking for a new sport to pick up, hockey is for you! Whether you've never stepped foot on the ice or you're a pro skater, USA Hockey has plenty of programs for all ages and experience levels. Check the organization's website to find lessons near you!
Various Locations // Website
Figure Skating – US Figure Skating
Have you always dreamed of spinning and leaping across the ice? Figure skating is a fun and expressive sport, and is now easy to learn thanks to US Figure Skating! With over 1,000 skating programs across the country, anyone can start to skate, no matter your age or experience. Start your journey to becoming an Olympic figure skater today – check out the website to register!
Various Locations // Website
Speed Skating – Utah Olympic Oval
Are you craving speed? Speed skating might be just what you need! This Olympic venue was used in 2002 by famous skaters like Apollo Anton Ohno, and you can be next! Speed skating classes start each month. Sign up to learn both short track and long track. Maybe you'll get lucky – Olympic gold medalists are just a few of the coaches at the Oval!
5662 Cougar Ln, Salt Lake City, UT 84118 // Website
Curling – Broomstones Curling Club
Try your hand at this unique sport! Curling has evolved from a hobby performed on frozen lakes in the 1800's to a competitive Olympic sport! Broomstones has leagues for everyone, from amateurs to pros. Don't waste any time; start your curling career today!
1 Curling Ln, Wayland, MA 01778 // Website
Giant Slalom – Deer Valley
Not only does Deer Valley have some of the best snow in the world, but it now has a NASTAR course open to everyone! Shred through Utah's famous snow and try your hand at the Giant Slalom, where you can race against your friends and improve your time. This course is used by professionals regularly, and the resort was one of the main locations in the 2002 Olympics. If you're searching for an authentic Olympic skiing experience, start planning your getaway to Deer Valley!
2250 Deer Valley Dr S, Park City, UT 84060 // Website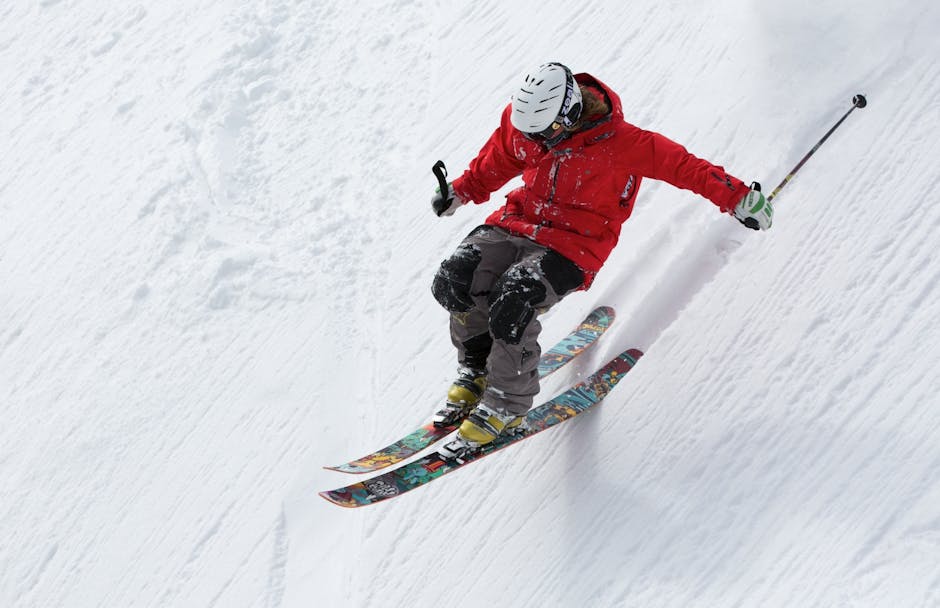 Half Pipe – Mammoth Mountain
Have you always wanted to twist through the air like Shaun White? Now you can! Mammoth Mountain is home to a colossal 22-foot half pipe, as well as an 18-foot and 11-foot pipe for beginners. Rent equipment if you don't have any and take lessons from pros – Mammoth is the perfect place to take your snowboarding skills to the next level!
1 Minaret Rd, Mammoth Lakes, CA 93546 // Website
Biathlon – Washington Biathlon Association
The biathlon is comprised of two events; first, athletes slide through a cross country skiing course, then test their aim in a rifle shooting competition. The Washington Biathlon Association holds multiple biathlons each year for amateurs to get an idea of the sport and pros to perfect their skills. If you're interested in this unique sport, the WBA will help you start on the right foot. Biathlon is a fun and challenging sport that you can do all your life, so get started today!
Summit Stevens Pass, U.S. Hwy 2, Skykomish, WA 98288 // Website
Cross Country Skiing – Lapland Lake
If you're only interested in the cross country skiing aspect of the biathlon, you're in luck – this relaxing sport is becoming more and more popular! Lapland Lake offers great lessons for beginners, and has a gorgeous track to practice on. Their crew of cross country skiing instructors is one of the best in the nation. You'll learn everything you need to know about this tranquil sport in just a few lessons, and then you'll have free reign of this scenic track!
139 Lapland Lake Rd, Northville, NY 12134 // Website
Ski Jumping – Utah Olympic Park
You may have seen videos of people flying through the air on skis and landing with a splash in a pool. If this sounds like the sport for you, stop by Olympic Park for the best ski jumping lessons in the world! You'll get to speed down a slick track and catch air, eventually landing softly into a heated pool! For those with more ski jumping experience, Olympic Park can help you take flight off the authentic ramp used in the 2002 Games!
3419 Olympic Pkwy, Park City, UT 84098 // Website
If you're looking for your next challenge, try you luck at one of these renowned establishments. Who knows, maybe you're the next gold medalist in the PyeongChang Winter Olympics next year!