Fans of the hit series Nancy Drew on The CW have eagerly waited for the show's return. Now that Nancy Drew is back for season 2, we finally get to see our favorite gang of teenage detectives back in action!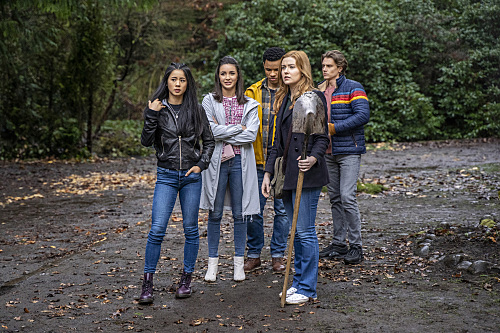 Photo: Colin Bentley/The CW — © 2021 The CW Network, LLC. All Rights Reserved.
From solving murders to hunting ghosts, the Drew Crew is always going on some adventure, and they get lots of help along the way. Horseshoe Bay has plenty of memorable characters, but these are just a few of our favorites!
Here is the scoop on the top 10 character's in The CW's Nancy Drew!
There are spoilers ahead!
10. Ryan Hudson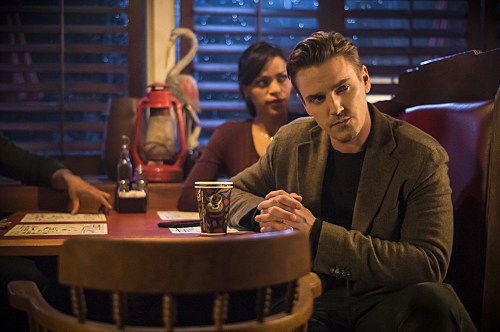 Ryan Hudson is a complicated man. While he initially comes across as just wealthy, careless, and arrogant he slowly reveals more of himself. He is a man who lost his true love at a young age. Not only that, but the series starts with Ryan's wife Tiffany getting murdered!
Ryan faces a lot of loss and personal growth, but he is a very polarizing character. Some fans may love him and others may hate him, but he most certainly keeps the show interesting.
9. Victoria Fan
George Fan's mother is quite an interesting character. She's not always been the best mom to George and her sisters, but when the Drew Crew needs help contacting spirits they know who to call.
Victoria is not the typical mother, but she does try to help her daughters when she can. In addition to helping out the Drew Crew, Victoria also offers some comedic relief in otherwise tense scenes.
8. Lisbeth
Undercover cop and Bess Marvin's love interest, Lisbeth is a woman of mystery. When she is still keeping her work a secret, Bess and viewers have doubts about Lisbeth's intentions.
However, Lisbeth proves her love for Bess and fans of Nancy Drew get to see an adorable couple fall in love!
7. Owen Marvin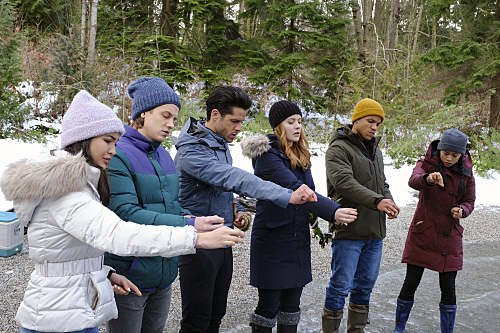 Photo: Jeff Weddell/The CW — © 2020 The CW Network, LLC. All Rights Reserved.
Owen Marvin is the definition of tall, dark, and handsome! Even though fans meet him as a suspect, we eventually see his true colors.
Owen Marvin wants to help Nancy solve Lucy Sable's murder as well as learn the truth about a murder in his own family.
Along the way, Owen and Nancy fall for each other and while they make a cute couple, it is not meant to be. While fans only get a short time with Owen, he leaves a strong impression.
6. Carson Drew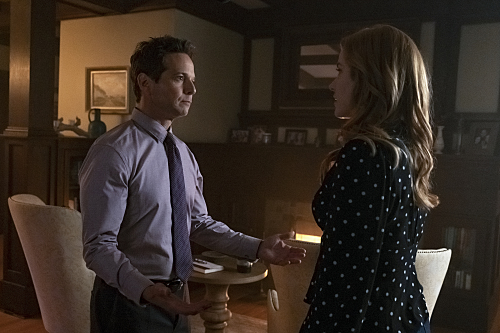 Photo: Katie Yu/The CW — © 2019 The CW Network, LLC. All Rights Reserved.
Carson Drew is a very accomplished lawyer, but there is more to him than that. While he is not Nancy Drew's biological father, he still gave her the best life he could.
Carson truly views Nancy as his daughter and he tries his best to maintain their relationship. With his wife passing away and Nancy finding out the truth about her parents, Carson struggles to keep his family intact.
While Carson is not always honest with Nancy, he always acts out of love.
5. George Fan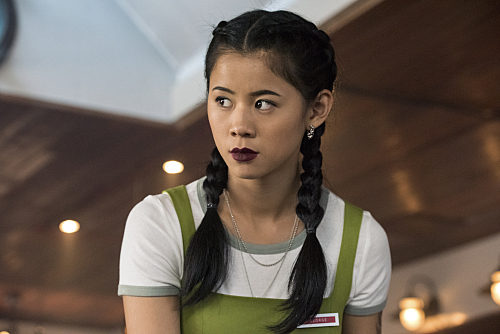 Photo: Dean Buscher/The CW — © 2019 The CW Network, LLC. All Rights Reserved.
Even though George and Nancy start out as enemies, George quickly becomes a vital member of the Drew Crew. Her bravery and no-nonsense attitude come in handy in times of trouble.
George tends to be a bit abrasive because is very busy and stressed. She manages/co-owns The Claw and spends her free time raising her sisters, but her prickly character is what fans have come to know and love.
George has proven herself as a vital member of the group. Not to mention when the group is having paranormal difficulties, George can always call on her mom to help out.
4. Bess Marvin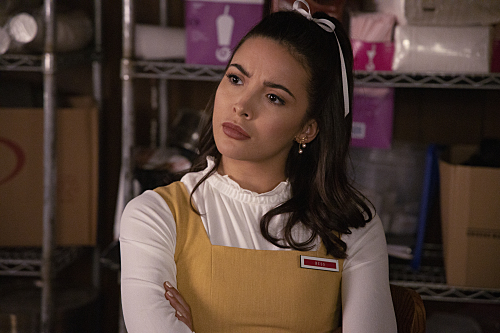 Photo: Jack Rowand/The CW — © 2020 The CW Network, LLC. All Rights Reserved.
Fans love Bess Marvin not only for her sense of fashion, but also her positivity! Even in her lowest moments like living in a van, Bess puts her best foot forward and is always willing to help her friends!
Even though she is a bit of a kleptomaniac, Bess has a kind heart. She is determined to make her way in the world and will not let ghosts, murderers, or arrogant Marvin family members get in her way.
3. Ned "Nick" Nickerson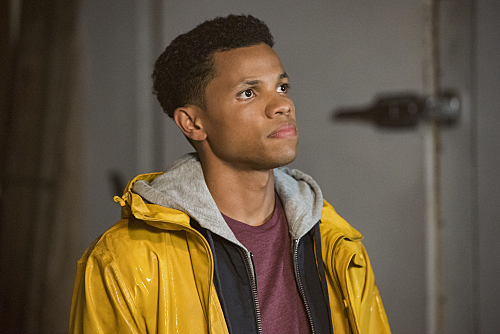 Photo: Dean Buscher/The CW — © 2019 The CW Network, LLC. All Rights Reserved.
Nick is such a sweet guy! Even though his relationship with Nancy doesn't work out, he still sticks around to help the Drew Crew solve their mysteries.
Also, he is a good boyfriend for George! Some fans may not like them together, but it is obvious that Nick is changing George for the better. She is more honest and vulnerable around him, and she even make an effort to win over the affections of his mom!
Also, I love that the show addresses that he doesn't go by "Ned." Nancy introduces him saying, "His name is Ned Nickerson, but he goes by Nick which is definitely the right call. No offense to all the Neds out there."
It's a nice touch for fans of the Nancy Drew books!
2. Nancy Drew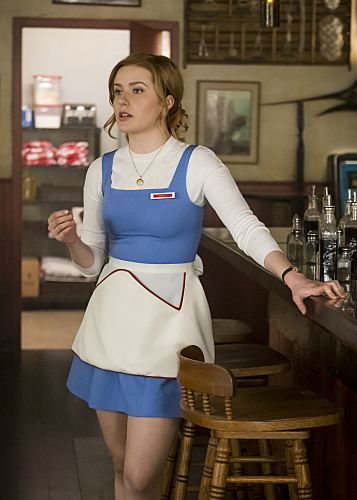 Photo: Kailey Schwerman/The CW — © 2020 The CW Network, LLC. All Rights Reserved.
Nancy Drew is a complicated character. The titular character does not rank higher on this list only because of how realistically she is portrayed. Nancy Drew may be the main character, but she is not a perfect person.
Nancy makes mistakes, she overreacts, and she sometimes her choices are selfish. She is also incredibly smart and driven, but sometimes her mind gets her into trouble.
Overall, Nancy Drew is smart, strong, independent, and fearless. She's very entertaining and audiences can easily get invested in her crazy life!
1. Ace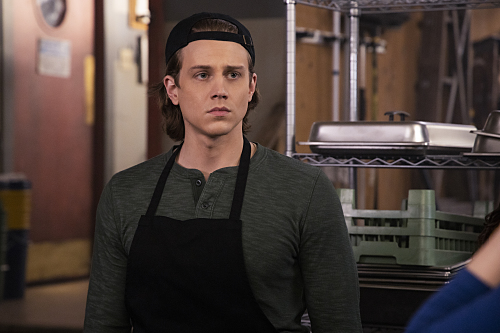 Photo: Jack Rowand/The CW — © 2020 The CW Network, LLC. All Rights Reserved.
Topping off the list is everyone's favorite zen dishwasher and computer hacker! Ace serves as the comedic relief in an otherwise dark town. Not only is Ace a funny character, but he is also a really loyal friend.
When the series begins, Ace seems like a one-note character who is just around for laughs, but we quickly learn that he's a hard worker, a caring son, and someone willing to go the distance for those he loves.
Nancy Drew has so many great characters, but these are some of our favorites! Who's your favorite character?
Now it's time to rewatch your favorite moments with your favorite characters! Put on your Nancy Drew t-shirt or sweatshirt and start watching!
For more of your favorite characters check out Top 10 Characters in Riverdale Ranked and Top 10 Characters in Mandalorian!